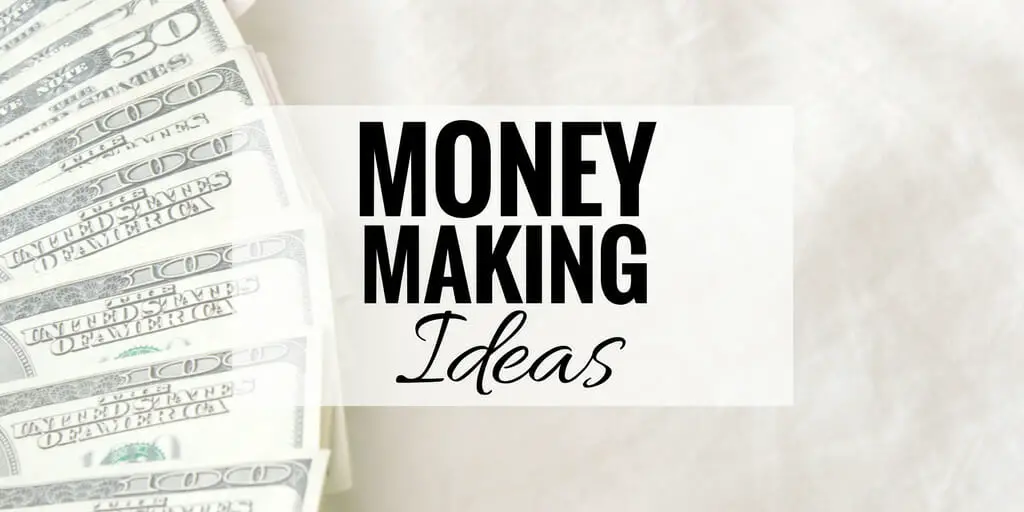 Everyone needs money to pay the bills, right? Welcome to my money making resources guide.
Below, I have put together an index of the best money making ideas on Wealth Artisan. It doesn't matter what your circumstances are, there are ways to make money and I want to help you find them.
On the list below, you will find a mixture of suggestions that include both online and offline money making ideas.
I hope this will serve as a great resource for you now and in the future. If you feel I'm missing anything, let me know by contacting me!
---
Small Business Ideas
If you don't have the resources to launch a full-fledged business, then don't despair. We have created a massive list of small scale business ideas that you can reference. It has everything from crafting at your kitchen table to fishing charters on your boat. There are even ideas that you can start tonight for nothing and businesses you can start with just a little planning and training.
---
Quick & Easy Money Making Ideas
To be blunt: I hate get-rich-quick schemes. I also know that many people try them because easy money is attractive. This is why I created a list of some easy ways to make money. No, they will not make you millions of dollars, but they can get some money in your pocket quickly.
---
The Coolest Money Making Ideas
Sometimes making money isn't enough. I know this is the case for me. I have to love what I do, so I've put together a list of the coolest money making ideas. Now, you won't find crazy things like Alligator wrestling on this list, but you will find an awesome list of money making ideas that will provide you with lots of work flexibility.
---
Working-From-Home
Some peoples' ideal job is to work from home. It's nice to stay in your pajamas and work at your own pace. For the most part, working from home has largely been a myth, a scam, or luck. That is all changing with the prevalence of the internet and the rising cost of commuting. This is my list of work-from-home opportunities that are completely legitimate.
---
Making Money on Etsy
Going along with the working from home theme is making money on Etsy. Etsy is an online vintage and handcrafted marketplace. I have put together a full guide on ways to make money on Etsy. I'm not just some guy theorizing, my wife ran an Etsy store for over a year and I helped her make it profitable. This guide is written from experience and resulted in over 250 sales (Here's proof). The only reason my wife stopped is because we had a child and she wants to devote more time to her family.
---
Teens Need Money Too
I was a teenager once and I know it can be hard to make some of that summer money. You want a car, you want nice clothes, you want to go out with friends and none of that is cheap. I get it. Here are some money making ideas for teens.
---
Money Making Ideas for Stay-At-Home Moms
You know I couldn't forget about stay-at-home moms! My wife is one- she would have killed me! Luckily, I happen to know quite a bit about this subject as my wife has been a stay-at-home wife/mom for all but 3 months of our marriage. During that time, she and I have figured out numerous ways for her to make money at home. Check out this list for some of those ideas!