If you're looking for some father and son business ideas to build a successful business or just to pass the time with each other, your business venture lies within this list! What could be a better father & son activity then learning to run a business together?
Father and Son Business Ideas
Like father, like son, they always say! All the more reason to get in as much bonding time as possible. Nothing brings father and son together more than starting off on a new business venture together! Many successful businesses are operated by father-son entrepreneur duos with a vision. Ever heard of Nike, Samsung, SC Johnson, Mars Candy Company, or Perdue chicken?
When it comes to coming up with father and son business ideas, the options are pretty boundless. It's helpful to consider any shared interests you might have (hiking, gaming, automobiles, homesteading, etc.) and any skills you two might share that compliment one another. If you are in need of some actual father and son business ideas, check these out!
Outdoor Businesses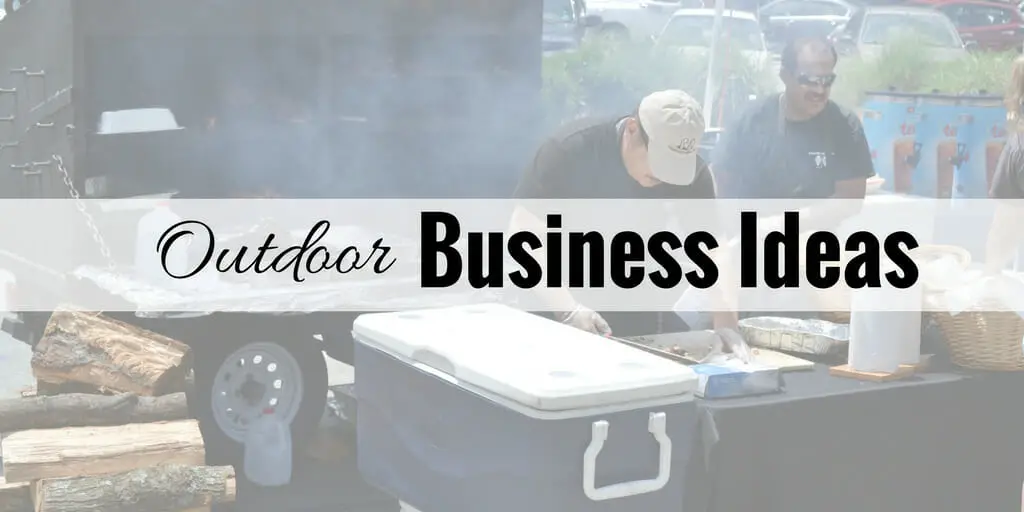 Parents are always complaining about how kids don't get outside enough. Why not teach them the value of hard work while being outside at the same time? The next few father & son business ideas are for those who want to spend more time outdoors!
Driving Range
If you and your son love golfing, then a driving range might be the perfect business idea for your area. Obviously, a large amount of land and some strategically placed netting is needed. You might also want to get a ball retrieving vehicle. I'm pretty sure your son wouldn't want to be running around on a live driving range.
Farm stand
If you're already a farmer for your family, just up your ante and grow more to sell some! Setting up a little stand on the side of the road is relatively easy and all you really need is a table and a cash box! If you don't have the green thumb, then network with some local farms and see if they'll let you sell some of their harvest. Many farms are now on Facebook so networking with them directly couldn't be easier!
Flower stand
Similarly, if you have a green thumb for nature's beauty rather than food, set up shop to sell flowers and plants at a road stand instead! You could even choose to do this seasonally instead and just sell flowers during the big times such as Valentine's day and Mother's day.
Roadside BBQ
Nothing draws people in like the mesquite smell of barbecue anything! When hungry people smell good food, they'll be sure to flock to your stand for some grub. Also, offer up some free samples to lure people in! I'm somewhat of a barbecue connoisseur and can say without hesitation that some of the best barbecue I've ever tasted came from roadside stands!
Local food stand
No matter where you go, there's always certain foods that are local favorites. Whether it's boiled peanuts or homemade jerky, concoct the perfect tasting recipe and bring it forward! The best part of food stands is that they are cheaper to run than restaurants or food trucks. Just make sure you have all of the proper permits and licenses in place. We have more food stand, kiosk and cart business ideas a bit later on in this article.
Landscapers
Not only does landscaping make a perfect two-person business, but everyone needs their lawns manicured and not everyone is up to DIY! During the colder months, you can transition to leaf cleanup and snow removal for a year-round gig! This is a great way to teach the younger ones about hard work. They'll also learn the appreciation of a nice cold soda after a long, hot day's worth of work!
Caricature artists
If you and your son are artists, try your knack at these amusing portraits! Set up shop at a local park or beach, and even get permission from restaurants on busy nights to rake in the cash together.
Metal detectors
Okay, so this one you're not exactly selling things, but it's a good hobby to do together and you find all kinds of cool stuff (and yes, some of the cool stuff can be worth tons of moola)! This kit has everything you need to get started!
Pool maintenance
Keep everyone's pools and hot tubs perfectly clear and chemically-balanced to make a pretty penny. Lots of people enjoy the luxury of having a pool but simply don't have the time or the know-how to maintain one! These are the ideal kinds of customers!
Painting contractors
Homes can use a face-lift here and there, and painting isn't a terribly tough trade to learn! One person can surely get the job done, but a two-man team is always a better option. One way to drum up business is to see if you can network with some realtors to paint houses they're selling, or give you leads on houses they've sold where the owners want a new coat of paint before closing.
Flea Market Businesses
Flea markets are the perfect place to start certain businesses. They primarily operate only on the weekends, they have a bunch of foot traffic for you to sell to, they are inexpensive for rent costs, and often you don't have to be tied into a long-term lease agreement. Some flea markets even allow you to go month-to-month.
Garage sale
Rummage through your home and garage for items you really can live without, and ask other family members to do the same. Keep your eyes on your local free Craigslist and Freecycle listings to increase your inventory for business! Free inventory to get your business going is a wonderful thing!
Dollar store
There's plenty of websites online that allow you to buy items in bulk for really cheap, so opening a dollar store can be pretty profitable for you and your son! Not to mention, the customers who are at a flea market are looking for a deal. Deals don't get much better than $1.00!
Candy shop
Everyone gets a sweet tooth once in awhile, and when you spot a candy store in the flea market, it's a hard one to resist! I recall when I was younger and my family would go to the flea market, I was always drawn to the tables with the big jars of candy, and often my dad would give in. We both fell into the vendor's well placed trap!
Computer/electronics repair and sales
Are you guys total techies? Put your skills to work by repairing computers or buying broken computers and reselling them after repairs! My very first computer came from a flea market computer shop, and look what it started! I now run an online business.
Online Businesses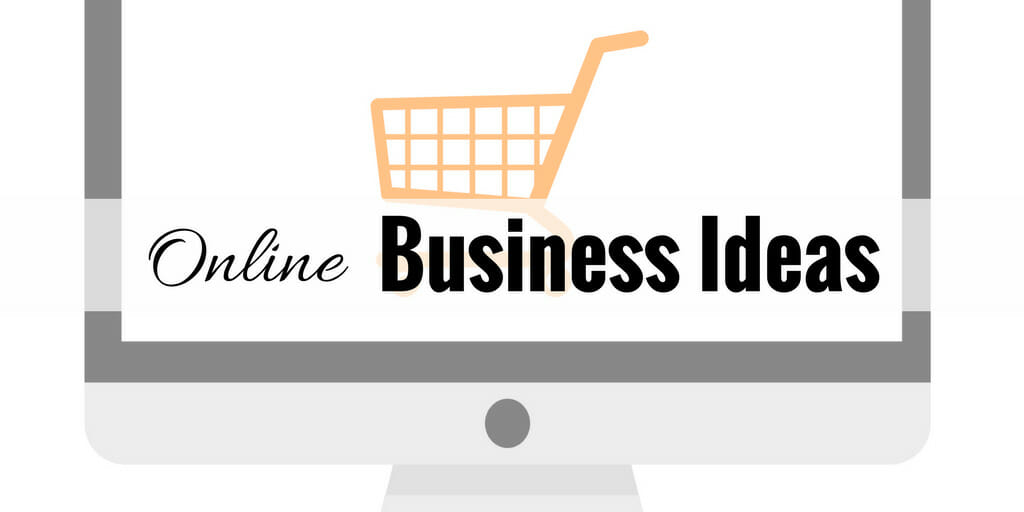 There's no denying that online businesses are the future. Heck, it might be worth arguing that they're already the present! All purchase decisions are researched online, and many of the purchases themselves are also made online. Lucky for you "selling" isn't the only thing there is to do online! Perhaps one of these will be what you need to start that father and son company!
Blog
Lots of people make money from running blogs, and a lot of them begin selling merchandise once their blog gets popular enough! There are numerous ways to make money with blogs. I even have an article about how you can make money from a health and wellness blog.
eBay store
There's almost an unlimited amount of things that you can sell on eBay, and with two people running the page, that's even more money to be made! eBay has grown a lot over the years and has certainly matured beyond the auction place to sell your garage sale items. You can run a full fledged eCommerce business for very little in monthly costs.
"We'll sell your stuff on eBay" store
This is not just a thing from The 40-Year-Old-Virgin, people actually do this and make lots of money doing it! While the business model has aged a bit, there are still lots of people who just don't want to go through the trouble of taking pictures, writing listings, packing and shipping their items. Even if they did, their account would have little to no feedback. Why deal with that when you can just cut another person in and use their account with amazing feedback?
Online consignment
If you're not for the idea of sharing profits with eBay, you can always start your own website for consignment sales! You might be able to get away with using a spare room for storage of items, or you may require a storage unit. If you're not keen on setting up your own website, then you can also sell on eBay either through a "buy and sell group" or through a Facebook shop, which has no fees as of this writing! If you're unfamiliar with the difference between a thrift store and a consignment store, then this is the gist of it: they are both second-hand stores, but a consignment shop holds other peoples' merchandise and pays those people when it sells. A thrift store is all products that you own and sell.
Online thrift Shop
Similar to running online consignment, but without the need to pay out money to anyone (except Uncle Sam, of course), you can start a second-hand store online.
Kiosk/Cart Businesses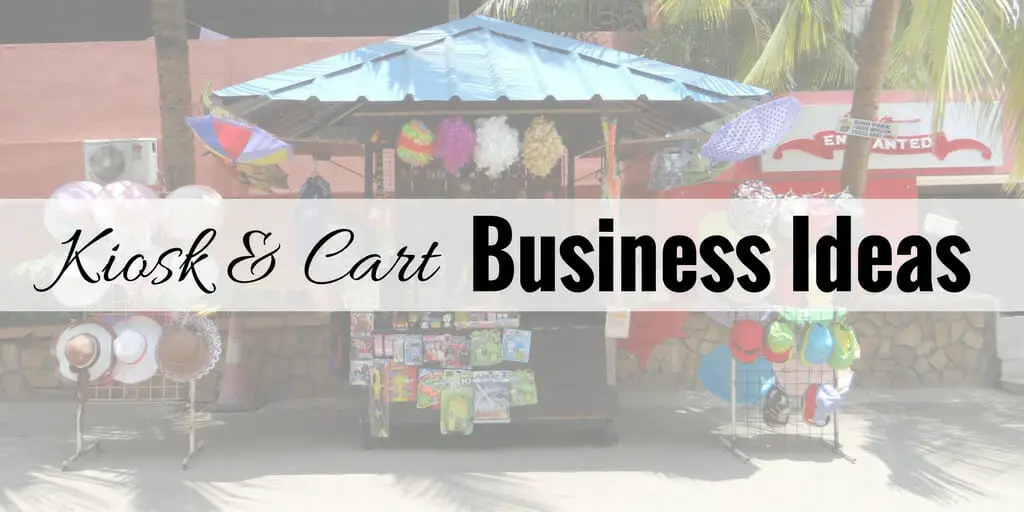 This is another great way to get your feet wet in the world of retail without having to take out a giant loan. Kiosks and cart based businesses can often be started with just a few thousand dollars. They still require many of the same licenses and permits, and sometimes even more, but the trade-off is a highly portable, inexpensive business.
Phone repair and accessory sales
With YouTube having tutorials for repairing virtually anything, learn how to fix phones and open a kiosk! Most malls have one of these that also sell accessories, and you might just get lucky and run one of these kiosks with your boy. It doesn't hurt that kids know way more about phones than we ever will.
Hot dog cart
Hot dog! Hot dog! Get your hot dog here! Parks and beaches tend to be very busy places, which makes it the perfect place to sell the highly-profitable hot dog! Hot dog carts are extremely affordable so the hardest part of getting this business off the ground is obtaining permission to set your cart up in a good location.
Beverage cart
Similar to the idea of having a hot dog stand, but just with beverages! Think cold beverages when it's hot out and hot beverages when it's cold out! This just sounds like a great idea to setup near construction sites.
Hot/unusual toy sales
We've all seen those guys at the mall flying toy helicopters for a living, looks like fun, right? Find a cool toy and sell a few different models! One of the coolest ones I've seen was "instant snow" during Christmas time. It was this powder that you add water to and it fluffs up like snow and gets cool to the touch.
Businesses on Wheels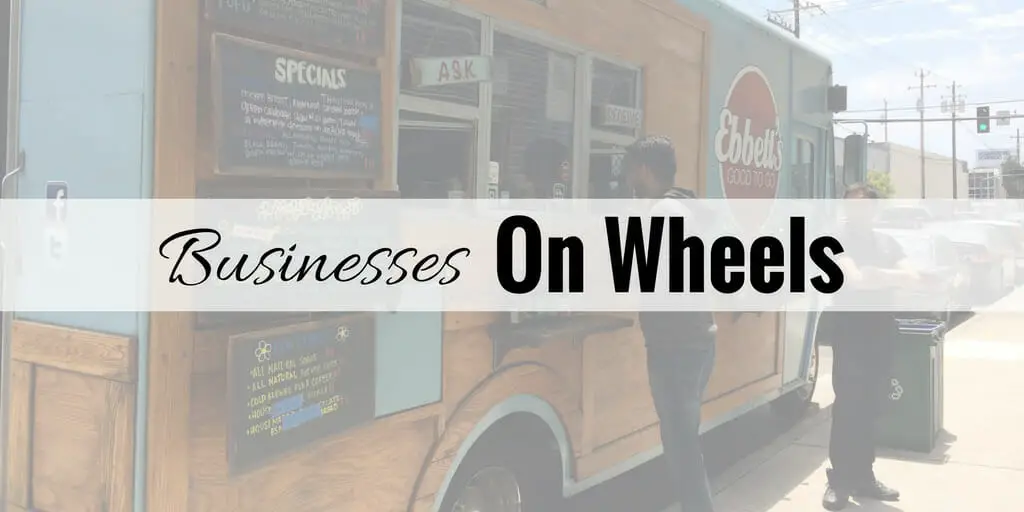 Mobile businesses have gained so much momentum in the last few years. People have realized the benefits of not being tied to on specific location. How much better is it to go to the crowds, rather than trying to convince the crowds to come to you? In this section, we'll cover businesses on wheels.
Ice cream truck
One person can drive while the other person serves! You can also sell individual pieces of candy and soda! I don't care what year it is, if kids hear that ice cream truck music, they'll be chasing you down like the zombies from "World War Z."
Taxi service
If you each have a vehicle that you don't mind putting the extra wear and tear on. Consider banding together to make money bringing people to the places they have to go! This is especially effective if you live near an airport. You two can also band together as Uber drivers if its available in your area.
Food truck
From gourmet burgers to cotton candy, you guys can start a food truck business and travel around to where the money is! This is pricier than a food cart business, but has the added convenience of your vehicle and kitchen being one unit.
Delivery service
Lots of people need things whether it be groceries or liquor, or building materials taken to a job site! Take payment up front plus your fees for service, pick up what's needed, and bring it to your client!
Brick and Mortar Businesses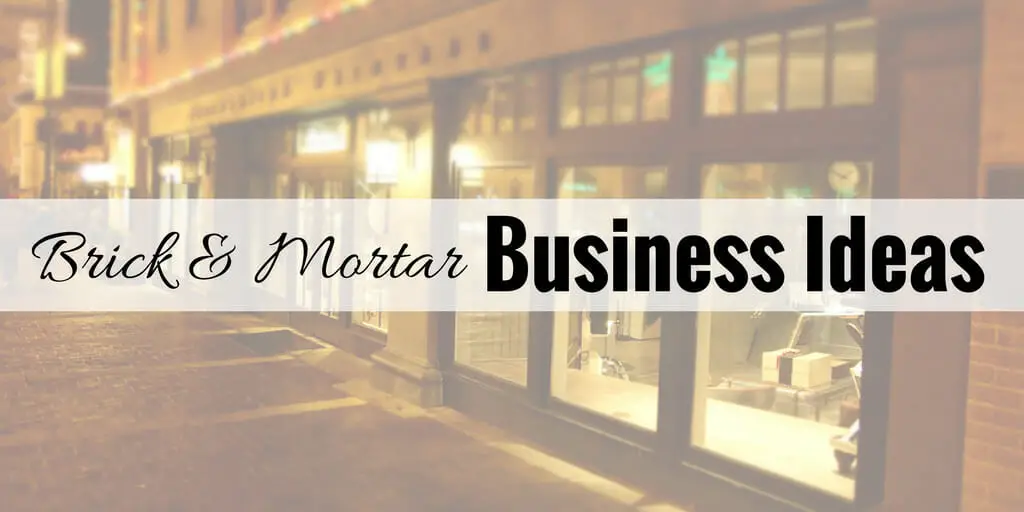 Oh yes, brick and mortars still exist, and many are doing just fine. You just need to get into a business that is less susceptible to the internet takeover on retail. Below are some brick and mortar business ideas for fathers and sons to run together.
Party rentals
Start with things like inflatables and cotton candy machines, then eventually increase inventory to include tables, chairs and linens if you'd like! Bounce house rentals seem to be very popular in my area, especially for birthday parties and local carnivals.
Family food joint
Whether it's a bakery, a pizza parlor, cafe or a full-on restaurant, there's lots of opportunity for family members to learn lots in the food industry! One of the best things about the food industry is that the internet can't ruin it. People will always want to go out for a nice meal.
Vintage store
Everyone seems so fixated on the good ol' days, and can you blame them? Open a store selling lots of their old favorites along the lines of comic books, vintage toys, and TV favorites! In addition to having your own store front, you can also make money on Etsy by selling vintage items.
Hobby shop
It seems as though Magic the Gathering and Pokemon aren't giving it a rest anytime soon, so opening a store for people to connect to play, hosting tournaments and selling gaming supplies will always be a local favorite! Don't think card games are the real deal? Just watch this Magic: The Gathering Tournament and tell me people don't take this game seriously:
Thrift store
As mentioned above in the Online Businesses category, but at a physical location, instead! Once again, the nice part about thrift stores is that they are less likely to be eliminated by the internet. Shipping costs take away some of the benefit of buying used items, so brick and mortars will always be around. Not to mention, people generally want to look at and examine used items before purchasing them.
Now, Go Start Your Business!
It's never too late to decide to start a business as a father and son duo. Starting from a younger age, though, it helps to teach the value of a dollar, how to run a business, and develops healthy habits rather than being a couch potato. All of this while spending quality time with each other, what could be better?