You have limited capital, limited time, limited resources, maybe a garage and the burning desire to start a business: you probably just need some small scale business ideas. Entrepreneurs are resilient and some of the most successful ones have started right where you're at as small businesses.
Did you know Apple started out as a small scale business? So did Amazon, Maglite, and Yankee Candle Company and you can too. You just need some ideas on what you can do with the limited resources you have. Below are some small scale business ideas to get you started. However, it's important to find an intersection between your passions, capabilities, and resources.
If you don't have passion, then your business venture doesn't stand a chance. A small scale business has a lot of ups and downs, and passion will get you through those times.
If you want more tips for making money in general, then check out my Money Making Ideas Guide.
Small Scale Business Ideas – Ideas for People with Less Capital and Less Time.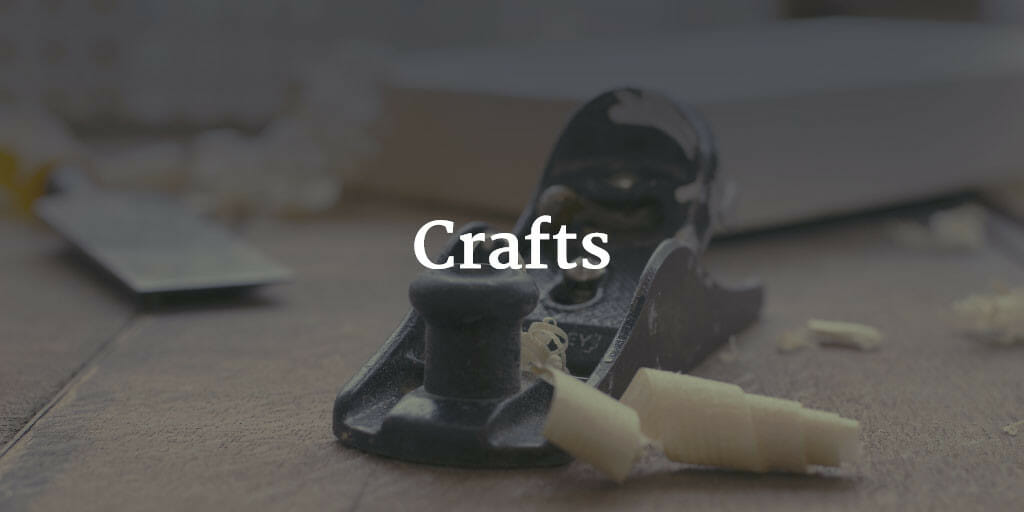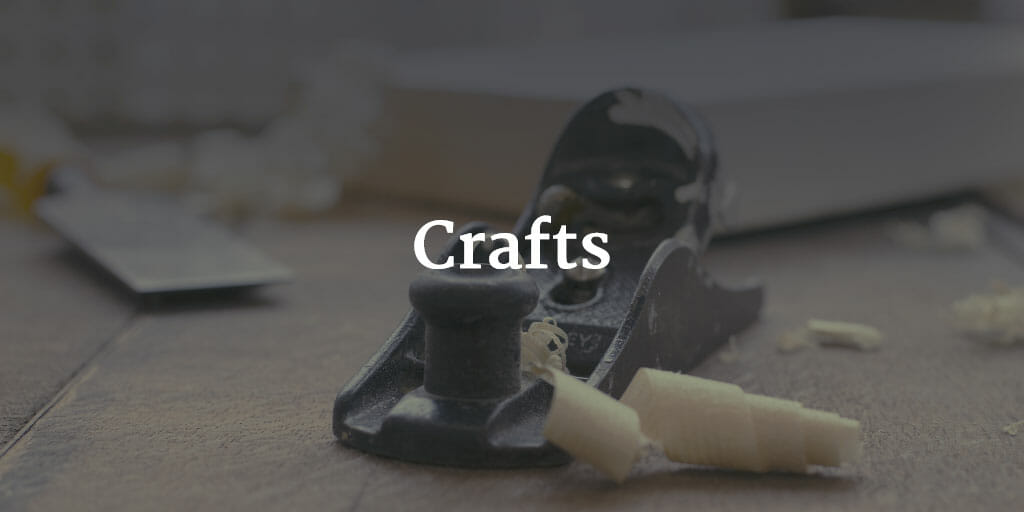 Crafts: Soaps, Candles, and Lotions- Oh My!
Personally, there's nothing better than making something with my own two hands. I know I'm not alone in this. I meet tons of talented people who do what they love every day and make beautiful products.
Another wonderful part to crafts is just how broad it is. When it comes to small scale business ideas, crafts can potentially have hundreds if not thousands of possibilities! In our household, we personally use handmade soaps, deodorants, candles, wax melts, and numerous other products. When it comes to low investment businesses, crafts are one of the best.
There is a resurgence in interest for products made by people who love what they do rather than companies trying to maximize shareholder value. This can be seen at your local farmer's market, or on websites like Etsy and Artfire. Here are some options if you are an artisan who wants to craft their way to an income.
Beauty and Hygiene Products
Consumers are very concerned with what is in their beauty products as well as cruelty-free products. It is no surprise that many have found success in making beauty products from only natural ingredients and absolutely no animal testing. Another great point to this business idea: beauty products are high-profit products!
Candlemaker
People love products that are made by hand rather than machines. The nice part is that with some creativity you can command a higher price. Examples include using scents that you can't find in mass-produced candles, interesting or upcycled containers or simply having a quirky brand that connects with a certain subculture. Etsy and farmer's markets are great places to sell hand-poured candles.
Custom Crafts
A bit of a broader category, custom always commands a higher price, and customers looking for custom often already know this. If you start a craft business, consider taking on custom projects for an even better income.
While it might not be the smallest of the "small scale business ideas," going into niches like weddings can create a lot of business for your budding enterprise. It might get a little hectic though.
Household Cleaners
Much like beauty products, people are concerned with what they clean their houses with and what they clean their clothes with. According to the Guardian, there are upwards of 60,000 untested chemicals currently in use in the United States and 2,000 new ones each year.
These are chemicals that have not been tested for their effects on humans. Because of statistics like these, people are beginning to embrace the safer, cleaner, more profitable household cleansers. The recipes are often very simple and probably what your parents or grandparents used when they were younger. That sounds like a squeaky clean business idea if you ask me!
Jewelry Maker
This business idea is a neat one because jewelry can command a high price, even if it's just costume jewelry. Depending on the materials you use, your style and your client base, this compact business can pack a powerful profit punch. With marketplaces like Etsy, you can also build a clientele that will provide steady income.
Leatherworker
There is big money in bespoke (custom) leatherwork. I'll tell you a little story about how I thought of this business idea. In 2015, I spent $110 on a custom leather watch band from a gentleman on Etsy. I know that sounds crazy to some, but I needed a replacement band and the watch manufacturer wanted $90 for a replacement. I much preferred spending an extra $20 for a band I liked better and supported an artisan. Make a great product, and find your customers!
Needlepoint
If you have a knack for sewing, crochet, knitting or any other types of needlecraft, then your business awaits. Like all of the other artisanal trades on this list, the key to making a profit is either selling steady quantities of simple, everyday items that you can make quickly or selling high-end detailed works for a higher price. The difficulty with selling high-end work is finding the customers willing to pay for it.
Papercraft
With a modest investment and a kitchen table, you too can be in the business of paper crafting. The nicest part of this business idea is never having to run to the store at the last minute for a birthday card!
From greeting cards to invitations, there are few people walking this earth who haven't purchased these at some point. Wedding invitations and custom work can bring lots of business. Just make sure you price it correctly.
Soapmaking
With people becoming more health-conscious, the market has busted wide open for the little guy. While huge companies continue pumping their soaps and lotions with questionable (and unpronounceable!) ingredients, you can bring high quality, artisan soaps to your customers.
In my household, we only purchase soaps where we know what all of the ingredients are and it only comes from local soap makers. Etsy is a great marketplace for this product (but it's also crowded). Farmer's markets are also an excellent option.
Woodworking
A lot of people consider woodworking only a hobby, but if you focus on the right products and marketing, it most certainly can be a business. Finding a market that can appreciate your creations is the key to success. Pens, cutting boards, humidors, wooden toys, and other useful wooden creations can lead to big business. Etsy is the perfect marketplace for handmade products like this.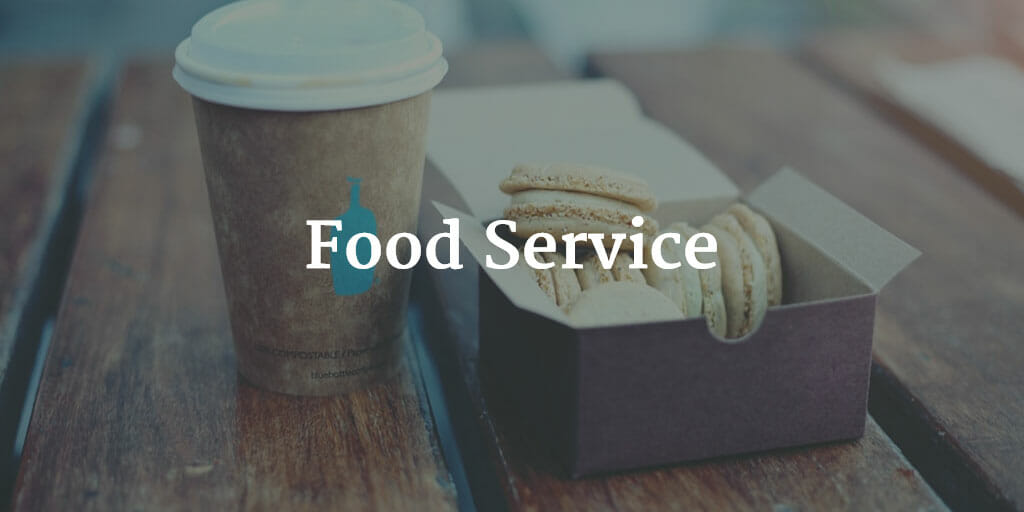 Foodservice: Cottage Foods, Food Trucks, and Other Great Foodservice Businesses!
Everybody needs food, but food service is a hard business to get into if you don't have a restaurant or your own licensed kitchen. On the flip-side, food service is loaded with small scale business ideas you can start immediately!
Below are some options for the little guy to get started in the food industry without the overhead of a giant, monthly lease. Now, some of the below businesses might require the use of a licensed kitchen, but there are some options available to you including renting time in a shared commercial kitchen, working out an agreement to use a local restaurant's kitchen during off-hours or a church's kitchen if they'll allow it.
Cottage Food Business
When you want to start a food business, you typically have to work out of a licensed kitchen. That's not the case with cottage food operations. Cottage Food Operations allow you to cook certain items in your home kitchen and sell them at certain types of venues. How's that for a tasty business idea?
Not all states have rules allowing them, and rules on which types of food are acceptable will vary from state to state. Often times, baked goods, candies and things of that sort are allowed. Check with your state's department of agriculture to see what is allowed in your area and what the labeling requirements are.
Catering
When it comes to small scale business ideas, this one is probably closer to a medium-scale, but I wanted to mention it still for those with passion. A catering business can be very lucrative. You buy the ingredients, cook and transport the food and set it up at the venue. Start out small and as you grow perhaps you can scale to your own van or even restaurant.
Food Cart Vendor
While the startup costs can be a bit higher than some of the other options on this list, there is no denying that a food cart vendor is an excellent business if you have a big personality and love for food. A great location or event are all you need to have a sell-out night! Farmer's markets are another great place to set up your food cart for a nice line of business.
Personal Chef
Lots of well off people are simply too busy to cook their own meals, and they don't want to put fast food into their bodies. Why not have the best of both worlds? High quality, expertly crafted, wholesome meals in the comfort of their own homes.
You do the shopping, you show up with the tools, you cook and serve the meal, then you drive away. Another arrangement you can do is to cook the food at your own place and simply drop off your delicious meal to the customer.
Pet Food Manufacturer
While you aren't allowed to make most foods in your home kitchen, that isn't the case for pet food. Many, if not all, states allow the manufacture of pet food in your home kitchen. Pair this with the fact that animal rights and care for animals is at all time highs, you have the potential for a lovely, home-friendly business. For more about home pet food manufacturing, check out this article from Chron.com.
A note on the Foodservice Industry
The need for public safety lends foodservice business to being heavily watched by local and state governments. It's very important, before jumping into any food-based business, that you check with local authorities to make sure you have all of the proper licensing, training, and certifications needed to run your business legally. I'm no attorney, so make sure you check with one. Better safe than sorry!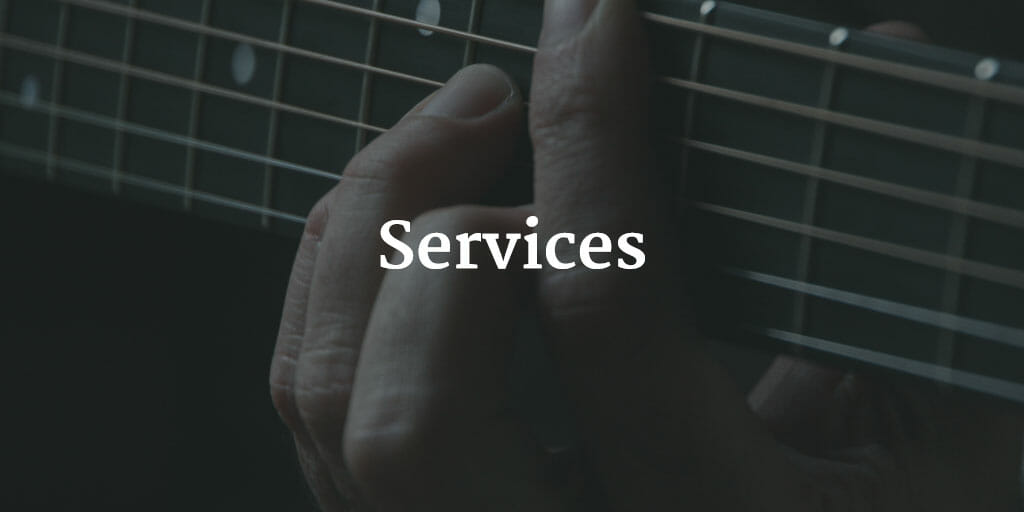 Service Business: Small Scale Business Ideas for People Who Like Doing!
We are all blessed with the same number of hours in each day, which is exactly why many people choose to hire services to do tasks for them rather than using their own time.
Lucky for you, if you have the skills, expertise or desire to learn, you can be standing first in line to save your customers their precious, precious time. Below are some services you could start with limited or existing resources. Many of these would serve as a great small-town business as well.
Car Detailing
Many people take a lot of pride in their vehicles. Many people want to impress their dates, and a fair number of others want to impress their clients. Have you ever driven around with a realtor? Their cars are spotless!
Now, they could spend time away from their families cleaning all of the crevices of their vehicles, but they don't, they have someone professionally detail their cars. Best of all, they write the cost off as a business expense! With a small investment in quality cleaning tools and cleansers, you can have a great business.
Consultant
Whether you be an expert in social media or you know an industry inside-out, there are business owners that need your expertise. Business owners prefer renting another person's time rather than spending years of their lives trying to learn what you already know.
Entertainer
Do you know how to play the guitar and sing? Do you know how to juggle chainsaws? If you have any entertainment skills at all, then you can start a business. Lots of restaurants and pubs need entertainment to help keep their customers around, and you can provide that service.
Best of all, your customers are businesses, and they have the means to pay you! Another advantage of this idea is that most of the events will be held in evening hours which means you can hold down a day job and still build your business after hours. Just ask Duke Silver :-).
Event Planner
If you are organized and love large gatherings then event planning might be perfect for you. From the comfort of your home you can arrange all of the details such as location, the vendors, security services and entertainment. Putting on a few events a year can be all you need to live comfortably. If you want to know more, Entrepreneur.com has a great resource for it.
Fishing Charter
If you have a boat and a love for fishing then being a fishing charter captain might be perfect for you. Of course, much skill is needed, but what would be better than taking a bunch of people out for a great day of fishing. Tight lines!
Handyman
If you have tools and know-how, then there are people that need you. I know people who probably shouldn't even screw in light bulbs on their own, let alone repair a hole in their drywall. According to the New York Times, Americans spend about 126 billion annually on home repairs and improvements and it is growing steadily.
In-home Child Care
Also known as daycare, you can provide the relief that parents need while they go off to work or run their daily errands. With proper licensing, your house can become your business. Just be sure that you have all of the activities, rules, and materials in place to help children grow. Parents expect a lot out of daycare and that includes their children learning and interacting in healthy, social ways.
In-home Hair Stylist
If you have the chops, there are clients willing to pay a premium to get their hair pampered in the comfort of their own home. Perhaps they're home-bound for one reason or another, or just don't like to go out to the hair salon.
In-home Pet Grooming
Pet grooming doesn't sound like big business, but it struck me one day when I was sitting in front of an office building across the street from a dog groomer and saw how much business was coming in. I personally don't care about the style of my dog's hair, but I was astounded at how many people clearly do. With proper marketing, an in-home grooming service could make you a considerable income.
Landscaping/tree cutting
Whether helping someone add some curb appeal to their new home, or removing a dangerously located tree, this is an important business. With the right machines and tools, you can help make someone's vision of their front yard their dream. After storms, you can help people protect their homes by removing damaged trees. When I was younger, a tree fell on our air conditioner narrowly missing the house. Had we been more proactive, we might have been able to prevent the damage.
Maid Service
Just like the personal chef, some people are just too busy for the tasks required to keep a house up. That is where your services are needed. Everything from ordinary cleaning, to tidying up and making the home feel like home.
Masseuse
With a vehicle, a portable massage table and certification you too can be an in-home masseuse. The nice part of this idea is that massage generally commands a decent price across the board, especially in-home.
Painting
New homeowners and people looking to revamp their house need someone to paint it. Many people are afraid to get on a ladder, some people are unable to and others would just prefer someone else do it. Don't forget to offer wallpaper removal as well. In addition, you can bid on new construction jobs to earn more revenue.
Personal Shopper
This one might be tough to build a client base for, but maybe you know just the way to market this. I did it once a few years back. I knew a wealthy woman who knew nothing about computers and feared to go into the stores and being sold the completely wrong computer. She paid me $200 for 1 hour of my time to go to a few stores and help her pick out a proper computer for her needs.
Personal Trainer
If you're pumped about fitness, then with a few certifications you can be a personal trainer. You can contract with a gym for more steady business or go the potentially more lucrative route of doing in-home personal training for people who might be a bit more shy to bear their biceps at the gym.
Photographer
You can't get much smaller than a camera bag! Photographers are important, I mean have you seen most family photos? Often, it's the kids and one parent. Why? Because the other parent is behind the camera. Yes, smartphones take great photos, but there is more to photography than the crispness of the image.
It's about the colors, the depth-of-field, and the composition. There are many techniques that the average person doesn't possess and their iPhone can't achieve. You can start out with a semi-professional level camera for a reasonable price and add nice lenses as you build your income.
Pressure Washing
With a proper vehicle and a pressure washer, you have the basics for a business. Neighborhoods with homeowner associations are great places to find clientele (be careful about "no solicitation"). Few people look at their driveway and think "this should probably be pressure washed", so a simple reminder from you might be all you need to get to work.
In addition, the houses themselves, gutters, and certain types of roofs like tile roofs need this service. A drive through almost any neighborhood will reveal to you just how needed this service is.
Teach classes
Get certified in something then start a class to teach others. Examples include teaching CPR, dive instruction or English. Are you an uncertified expert in something? No matter, people will happily pay a person to instruct them as long as they have the experience behind them to know what they are doing.
Truck for Hire
Do you have a truck? Many others don't. From hauling away junk to helping people move, you have the makings of a business. And honestly, if you have a truck, chances are you've been asked at least once to help someone move. When I had an SUV, I was asked on a number of occasions. This is exactly how Two Men and a Truck got their start!
Tutoring
As children, we think our parents know everything, but as parents, we know better. So, when kids struggle with calculus homework, parents will often turn to tutors or tutoring services. Do you possess the knowledge to help students with their work? If so, then you've got a business just waiting. Connect with parents, PTAs and teachers to begin building your client base. Best of all, you'll be helping young people achieve their goals with confidence.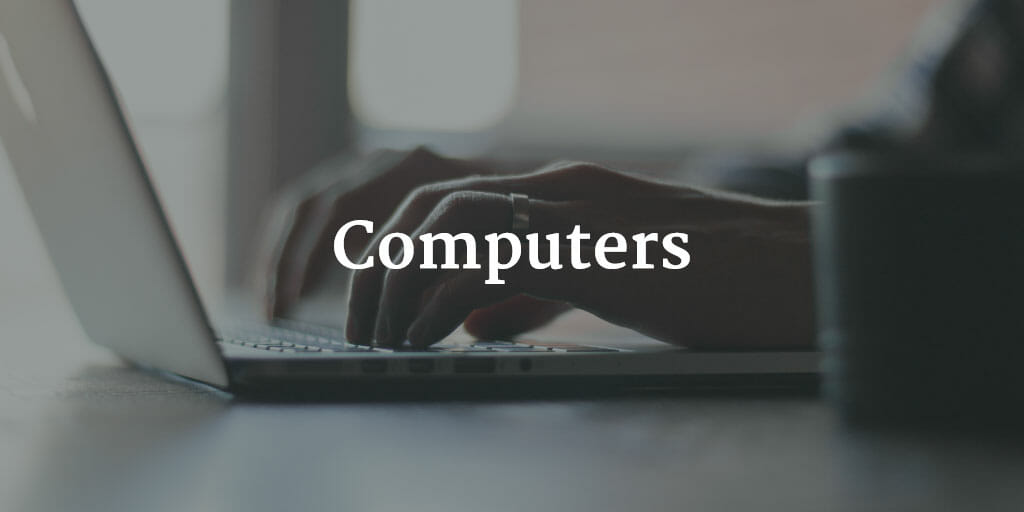 Computers: Where Manufacturing, Art, Science, and Math All Intersect!
Almost everything we do is now on computers. There is plenty of opportunity if you know where to look and what people want. Below are some computer-based enterprises you can start with as little as a purchase of software and some desire to learn. Best of all this is about as small scale as you can get! If these intrigue you at all, perhaps you'd like our article full of futuristic businesses!
3D Printing
If you have a computer, software and a 3D printer, you can literally make anything (as long as the 3D Printer is large enough). You can browse Thingiverse to see just some of the things you can print on a 3D printer. You can print tools, household items, jewelry and anything else that you can imagine.
3D printers are becoming much more affordable, here's an article that even has 10 3D printers for under $1,000.00! Do you know what I love about this? For small scale business ideas, it's kind of fun that your business could be creating "small scale" 3-D printed items. OK, I'll try to calm it down on the puns.
App Developer
App development used to be limited to smartphones, but as computers and phones continue to become one-in-the-same, so are the operating systems. I exclusively use Chromebooks which now allow you to use Android apps. Mac computers have used apps for years!
App stores will eventually be the way all applications for computers and phones go. While there are numerous runaway success stories where app developers became billionaires, there are even more people making a good living with their apps that aren't as popular. So, even if you don't make it big, you can still live a very nice lifestyle off your application!
Author
Whether you go the traditional route or the self-published route, you can make a good living if you strike a chord with the proper audience. I will caution that nearly all books fail, but potential failure shouldn't discourage you.
My favorite story about self-publishing is about an ER doctor who went on to sell over a million copies of her own self-published, fictional eBooks and left the drudgery of the emergency room behind. Learn more about CJ Lyons here. Authoring a book is probably the most accessible to everyone. You just need a computer and a word processor.
Blogger
It is true, the market for blogging is thoroughly saturated and there are many seasoned, established veterans that you'll have to compete with. The easy days of blogging are long gone, but that doesn't mean you can't make an income with your blog (I do).
The keys to success are consistency and connecting with your audience. It's no longer enough to just put up a website and cross your fingers. The work is hard, but it is certainly possible to make an income blogging; it just won't happen overnight. My favorite part of this idea is that it is one of the simplest to start (which is also why the market is so saturated).
Decals
With some adhesive vinyl, an XY plotter to cut your designs, a computer and some imagination you'll have a business ready to go in a weekend. Someone has to make those stick figure families! Of course, being more creative can lead to a lot more income. Going local with your designs can lead to a huge business. Just ask the guys who founded Salt Life down in Jacksonville Beach, Florida. They got their start with decals that resonated with people and now they have restaurants, surf shops, and a booming online business.
Graphics Designer
Businesses need artwork. From concept art for movies or advertisements to logos for new brands, there is lots of work to be had. There are numerous outlets to get work tonight including 99Designs and TheCrowder. Of course, local business is another great avenue, but it will take time to build your portfolio and clientele.
Selling on Online Marketplaces
I've mentioned a few online marketplaces throughout this article, but I feel this deserves its own mention. There are tons of online marketplaces: eBay, Etsy, and Craigslist just to name a few. If you have a way to source products to sell (Thrift stores, garage sales, etc), then there are highly popular marketplaces that you can sell them on. The best part of this is you have a pool of customers waiting for you rather than having to pound the pavement to find buyers.
T-Shirt Designer
Whether you want to kick it old school and print shirts in your garage, or you want to go the simpler route of using an online service like Spreadshirt, RedBubble or Zazzle, t-Shirt designing is limited only by your imagination. Startup costs can be as little as nothing if you use one of the services I just mentioned. Depending on your artistic ability, this might be the best of the small scale business ideas for you.
Web Designer
It's true that much of the web has migrated to platforms that just about anyone can use, but that doesn't mean that just anyone can set them up. I've helped lots of friends and family get their websites online. That's what made me think of this business idea.
Even though things as simple as WordPress exist, that doesn't mean the average person is comfortable setting up hosting, creating the database, and linking everything together. A lot of business owners don't want to go through that trouble. They would prefer you to build the site and turn it over to them once it is easy to use.
Web Application Developer
Similar in some ways to my web designer business idea. The goal of a web application developer is to create a web application for others to use. Perhaps you develop something for yourself or you can develop for clients. An example of a web application would be Twitter, Facebook or Google Maps.
Instead of developing a website for reading information, a web application lets you perform an action or task. If you want to learn how to develop a web application, I can't recommend Treehouse enough. I've been using them since November of 2014 and it's been great!
Small Scale Business Wrap-up
There are many opportunities out there for you to start a business, no matter how limited your resources might be. In this article, I have provided business ideas for people of all walks of life, interests, and backgrounds. I hope something here piqued your interest.
I hope this article serves as an amazing resource to help you find the perfect small scale business for you. If there are any that you would like me to add, just use the contact form and let me know, or leave a comment.