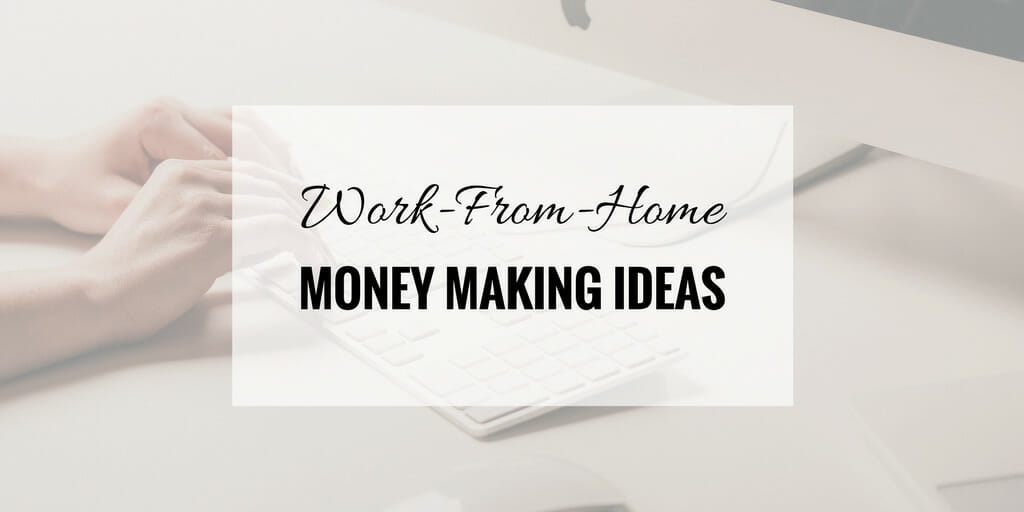 The idea of working from home has become more popular and viable in recent years. Being able to work remotely from home often means more time for other responsibilities, such as caring for growing children, or continuing education. For others, the prospect of saying farewell to long work commutes, office politics, and the monotony of the corporate world is irresistible.
With the growth of the Internet, entrepreneurs and talented professionals are presented with a vast array of money making ideas to market their skills, expertise, and creativity in an increasingly content-driven global marketplace.
Today's remote work professionals and entrepreneurs are willing to take risks and start with less income in order to position themselves for a more profitable, income-generating and stable enterprise right from their home offices.
What are some of the most common and profitable work-from-home opportunities currently?
#1. Online store owner
You can set up an online retail store using a variety of e-commerce options, PayPal, and other tools for Web entrepreneurs. What to sell? Your own arts and crafts, artwork, pottery, bath and body products, homemade greeting cards, and other creations would be great, if you can find a niche for them on the Web and gain a following. Web store owners also utilize social media and other Internet marketing tools to increase exposure and branding.
Learn more: Making money with your health and wellness blog
#2. Virtual assistant
One of the most common work-from-home opportunities today is offering virtual assistance services to small businesses, companies, telecommunications firms, and other entities needing help with customer service, online and social media marketing, consulting, financial expertise, bookkeeping, graphic design, copywriting, Web content production, and other tasks.
Once you have an established network or client base, you can even expand the enterprise and form a VA team, which is more competitive and attractive to major companies.
#3. Tutor
You can market your skills and turn them into a potentially lucrative financial enterprise. Those with education degrees and teaching experience can make money on the side by tutoring elementary or high school students who need additional help with certain subjects.
If you play any musical instruments, the demand for piano, guitar, violin, cello, drum, or flute instructors is always around. Another option for tutoring is online teaching; you can set up a webcam and share your knowledge and skills to a global classroom on the Web.
#4. Information Expert
Closely related to tutoring, becoming an information expert is another popular work-from-home enterprise. You can position yourself as an expert on pet care, house cleaning, college application essays, business startups, films, indie music artists, or any other niche or category out there. Information experts produce online courses, webinars, conference calls, eBooks, websites, and other information materials.
#5. Neighborhood Jack-of-all-trades
What errands and tasks are in high demand around your community? Big lawns need landscaping or lawn care; young couples require babysitting help from time to time; busy homeowners are looking for help with housecleaning or interior design.
Identify what is in demand and market yourself as someone who can help out; this can also be a group project, where you and several of your friends can perform the tasks and split up the earnings.
If you would like more ideas but aren't necessarily limited to working from home, we have a great article with over 40 small scale business ideas. Many of them are work from home, but many also are away from home.