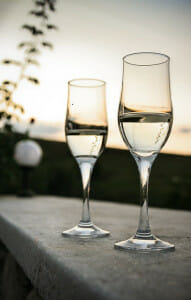 This year has been an amazing one. As I said in my Merry Christmas post, I'm so happy to be running this website and sharing my information with you. This year has had many interesting changes including a massive face lift.
We started the year out with a 6 part biblical study into managing money. The study was based on a series called Balanced by Andy Stanley, but that wasn't all we did this year.
New Years Resolutions
Last year, I posted an article about New Year's resolutions, and I think we did great in some areas, but definitely faltered in others.
Point number 1 was to review more services which I think we did OK with. I not only reviewed Netflix like crazy, and the changes that they were considering making, but I also reviewed Mint.com and provided our very first piece of video content which was a big milestone for us.
Points 2 and 3 I didn't do so well on which was providing worksheets, and using them. I think worksheets can be a huge benefit to people, but this goal got lost in the mix of running the site. I'll try to work on this for you.
Point 4 was to provide more examples, and I think this went over pretty well. In addition to linking to many more reputable sites in order to back up my information, I also provided real world examples, and some made up examples to help illustrate different points. A recent example is the lessons I've learned from my recent Staycation, and a bad experience I had with Restaurant.com coupons.
The final point was to get more feedback. This one is tough because I definitely tried to get more feedback, but often, people don't want to provide more feedback. So, based on the fact that I can't force people to give me feedback, I'll consider this one a success!
In addition to these goals, I was also able to add some audio content in the form of an interview with a small business owner, and a podcast that I had a lot of fun making (although it was dorky).
Next Year!
Where do we go from here? I'll continue using last years resolutions, but I'm also going to add more content of different media types. I'll combine some of the resolutions together. Next year, I hope to:
1. Review More Services
2. Create and Use worksheets
3. Provide more examples and link to more sources.
4. Get more feedback (or at least request it)
5. Create more media of different types such as audio, and video.
While that list appears short, I know it will be a huge job to accomplish. I hope this last year has been rewarding for you, and I hope you like what you see in the year to come. Thanks again, and Happy New Year!
Photo by: Mocbog