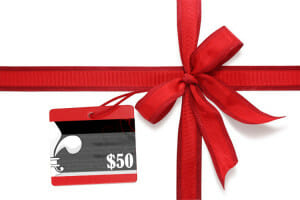 I can't believe that we're almost 2 years old! Our official birthday is technically April 6th, but in celebration of two successful years, we ran a giveaway and it was a blast. The giveaway is now closed but here are some of the latest articles that we're proud of:
Super Easy Giveaway
The giveaway is very easy, we are using a great plugin which gives you all of the entry instructions (located at the bottom of this post). Each point you earn is counted as an entry, and some things you're allowed to do once a day, so you can earn a ridiculous number of points between today, and April 6th. I thought this would be a fun way to start off our 3rd year and celebrate with all of you.
How Does The $50 Dollar Amazon Gift Card Giveaway Work?
Just go down the list of options and do what you feel like. If you don't want to like Wealth Artisan on Facebook, or post a picture of yourself to our wall, that is fine! We won't be upset (I promise). Each activity you perform will earn you the number of points specified. Each point counts as an entry, and once all entries are in, and the time is up, the plugin will pick a winner randomly based on the entries. Before we award the prize, we will verify that the winner did everything they said they did.
If the winner didn't do everything they claimed, they will be disqualified, and we will have the plugin select a new winner. Make sure you follow the instructions provided on each activity to make sure you get the points you deserve, and if you have any questions, please don't hesitate to ask in the comments. Don't wait until the last minute to ask questions either, once the time is up, that's it. Make sure you give me ample time to respond.
If you are still a bit confused, here is a 45-second video that shows you how to enter the giveaway.
The Last Two Years
A lot has happened in the last two years! Wealth Artisan has had more face lifts than Joan Rivers, and our content has grown to encompass many subjects such as Marketing, Entrepreneurship, Netflix complaints and we have a ton more things in the works as well. I look forward to seeing what the next few years holds, and I'll be sure to keep you updated as these changes occur.
This is our first giveaway, so I hope I don't flub it too much, but I hope it is fun for you and I can't wait to announce a winner! Again, if you have any questions, ask them ASAP in the comments area. I need plenty of time to answer so you can get all of the points you deserve. Good luck to all of you in winning the $50 Dollar Amazon Gift Card Giveaway. On your marks- get set- GO!
Earning Entries Each Day
Each day, you can come back here, and earn additional chances to win. Within the plugin below, you are able to send out the tweet, and share the giveaway on Facebook once a day. That's a lot of points to be earned!
This giveaway is being featured at Online-Sweepstakes.com