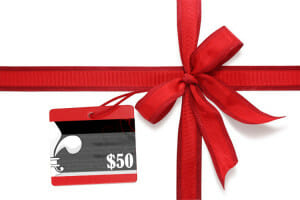 We're happy to announce the winner of our 2nd Blogoversary Giveaway. The winner of our Blogoversary $50 Dollar Amazon.com Gift Card Giveaway is Michelle F.
Congratulations to Michelle F., we've sent an email to her informing her of the great news. We would like to thank everyone who participated, and all of our readers.
It's amazing that WealthArtisan.com has been here for two years already and we are now working on our 3rd year. There's so much going on, and we're always looking for new ways to improve our site and the information we're providing.
If you didn't get the chance to enter, then make sure you check back every once in a while to see what else we have going on. Also, make sure you follow us on twitter (@WealthArtisan), as that is a great way to remain up-to-date on the happenings at WealthArtisan.com.
Congratulations
Again, congratulations to our lucky winner, and thank you to everyone who entered.
A special thank you goes out to those who wrote extremely thoughtful and helpful comments on areas of improvement. We try really hard to provide useful information, but we're not perfect, and it's great to see what our readers are really looking for.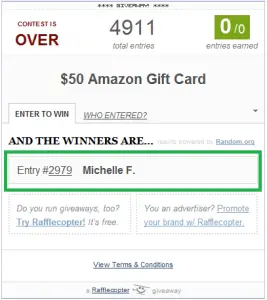 If you have any additional requests, or ideas, use the Contact Us form to let us know. It will send an email to us directly, and we'll consider all ideas that come in.
This may be our website, but we're writing for you! Thank you all again, and even if you didn't win, I hope that the ideas you provided throughout the competition will benefit you in the form of better content, and tools.
You might have already noticed some different things popping up around the site, and that will continue to happen as we continue growing.
New Additions
Recently, we stepped into a new area by offering our first calculator which is the Dividend Payout Ratio Calculator. The neat thing about that calculator is that it is different than the other Dividend Payout Ratio (DPR) calculators out there. It allows you to type in a stock ticker symbol and it will go out and get the information for you.
We've got a lot of good ideas still in the works so continue checking back and you'll probably find something new and life changing. OK, maybe not life changing, but it sounded like a really cool thing to say. Regardless, come back and I'm confident you'll find new content and utilities that will make your life easier.