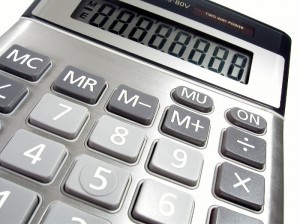 We're happy to announce the release of our Dividend Payout Ratio calculator. For those who don't know, the Dividend Payout Ratio (DPR) is a ratio that shows what ratio of earnings is going towards dividend payment on stocks.
This ratio says a lot about where a company's priorities are, and if they are retaining enough earnings for growth. It is an excellent ratio for dividend investors to reference when deciding which stocks to pick.
A DPR that is too high can mean that the company doesn't have enough earnings to maintain proper growth and continue paying out that nice dividend, and a ratio that is too low could mean a stingy company that you may not want to invest in.
If you would like to learn more about the Dividend Payout Ratio, then read our article: Dividend Payout Ratios. The DPR is a must-understand ratio if you want to be a dividend investor.
Dividend Payout Ratio – Ticker Lookup
For those who are familiar with this ratio, you might be thinking "the math isn't that hard!" Indeed, it is not, but this calculator has an added feature that makes things easier. If you simply put a stock's ticker symbol into the ticker symbol box, and click "Get DPR", then we will fetch the information for you and calculate it out. This can be a real time saver!
Dividend Payout Ratio Calculator Questions
This is the first version of the calculator, so if you run into any problems with it, please let us know using the Contact Us form. We'll do our best to respond to any questions or problems as soon as possible. We hope this calculator makes your stock research and Dividend Payout Ratio research easier. If you have any questions, or ideas for enhancements, then use the Contact Us form to let us know. Thanks again!