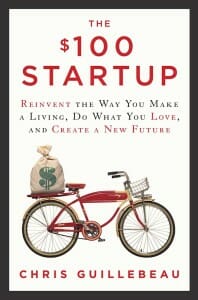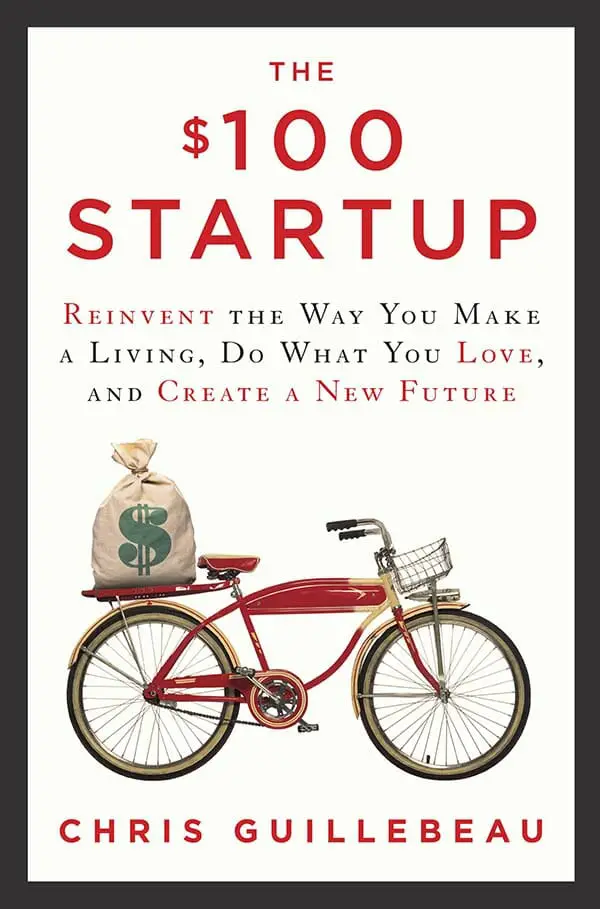 Recently, I finished reading The $100 Startup by Chris Guillebeau. I've heard so much about the book that I needed to get it on my reading list, and I'm glad that I did.
Brief Synopsis:
Chris Guillebeau had met people throughout this career as an entrepreneur that had very interesting stories about how they started up and managed to grow a successful business. He decided to start interviewing people, listening to their stories, and recording the information. He then compiled this book together with his findings, and injected his own knowledge and interpretations.
What you end up with is a compilation of entrepreneurs explaining how they built businesses, and succeeded in the face of bad economies, tough government structures, and just plain hard lives.
$100 Startup Information:
Book Title: The $100 Startup: Reinvent the Way You Make a Living, Do What You Love, and Create a New Future
Published by: Crown Business
Page Count: 304
Bonus Content: Companion website with exercises from the book.
Price (as of this writing): Hardcover $14.26, Kindle: $11.99
$100 Startup Review: Good Parts
Perspective
One thing that I loved about this book, which I also loved in my BlogWise review, was the different perspectives. This book isn't just a biased or jaded view through the eyes of one person, the author. Instead, you have perspectives from numerous entrepreneurs who have been in the trenches. Additionally, he brings in the perspectives of experts that have different philosophies or methods.
For example, Chris Guillebeau clearly prefers the idea of building a business and sticking with it, but this didn't stop him from devoting a portion of the book to his friend who successfully build and sold 4 businesses. He also lays out how you should plan a business for the potential of being sold in the future.
As another example, Chris appears to prefer minimizing outsourcing, but this didn't stop him from documenting the opinions of those who were strongly for outsourcing to virtual assistants and hiring employees. I really like the unbiased approach. I'm never a big fan of authors that say "this is how I do it, this is the right way, do it this way." I can appreciate someone having a limited perspective, but Chris intentionally broadened his perspective to bring a superior product to market.
Wide Scope
I also liked, in many ways, the wide scope that was brought to this project. You had entrepreneurs in manufacturing to entrepreneurs in web applications. You had a gentleman from India creating spreadsheets to a Tuk Tuk driver in Thailand.
In addition to the wide scope of entrepreneurs, the book covers product launches all the way to whether the business should grow once it is successful. This was a very welcome variety to read.
$100 Startup Review: Bad Parts
I enjoyed the wide variety of content, but with that comes a lack of depth. In many of the great stories, we didn't get to explore as deeply as I would have liked. There was an excellent chunk of the book dedicated to insights from Brian Clark of CopyBlogger and StudioPress. If you have read this blog at all recently, then you know I'm a huge fan of Brian Clark.
The only other complaint that I have is that the book mentions so many entrepreneurs by name, that it's hard to remember which entrepreneur does what 6 chapters later. So, throughout the book, Chris will mention an entrepreneur by name, and the chapter they're mentioned in, but you really don't know which business they are in without going back and referencing.
I know I'm being a bit picky here, but I try to be unbiased in my book reviews.
$100 Startup Summary
I loved the $100 Startup, and will be reading it again. I was reading it on my Kindle App, and was highlighting so much in the book that it almost became pointless. I might as well have just changed the page colors to yellow. I think this book contains a lot of wisdom for anyone considering starting a business, or someone who has but wants a different perspective on growth, debt, etc.
This book is perfect for the person sitting in a cubicle wishing to be free of that lifestyle. This book covers a number of entrepreneurs who began their business and grew while still managing a cubicle job. This book definitely offers hope for people who feel trapped in their job.