Grow your Business with Small Business Loans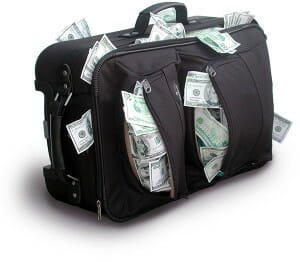 If your small business has reached a pivotal point and you need to put together a growth plan, you may be wondering how to finance the growth. The good news is that you can explore a business line of credit or small business loan to meet these needs. Consider these borrowing options to get ahead.
Small business mortgages
Small business mortgages can be helpful if you are looking to expand, increase existing cash flow or even refinance existing debt. Small business mortgages offer flexible terms and fixed monthly payments over a designated period of time. They can be the right move for businesses looking to buy new property, expand into a new space, or stop leasing and get into something more permanent.
Business line of credit
If you have fluctuating borrowing needs, a business line of credit can be a great financial tool. This revolving line of credit can be used to manage seasonal cash flow and get you through slower months without a sharp decline in buying power. It can also be used to give your small business a financial boost when needed to purchase short-term assets, including inventory.
Term loan
A business term loan is one of the most basic borrowing options that can be utilized by a small business. A term loan is typically financed over longer periods of time, and unlike loans specifically designated as business equipment loans or real estate loans, can be used for whatever your business needs. You'll find small business term loans available with either fixed or variable rates and a variety of terms. Use these loans to increase your business's long-term liquidity, purchase equipment and more.
Small Business Administration (SBA) loans
SBA loans are designed for businesses that have a less-established credit history. Although they are still issued through your bank, SBA small business loans are backed by the government, offering your lending institution some security on money they lend. There are a variety of SBA loans, each with specific usage specifications. Look at options like an SBA 7s loan for working capital, equipment and real estate. Use an SBA Express loan to renovate a property or purchase machinery. Or, use an SBA 504 loan to purchase real estate or a new location.
Understand your borrowing power with a business loan calculator
As you are reviewing your small business loan options, consider using a business loan calculator to determine how much you may be able to borrow. While it may not account for all scenarios, like greater flexibility with SBA loans, it can help you to get a rough estimate of your power as a borrower. Don't forget to also specifically look into obtaining a loan from the institution where you already do your small business banking. Often, having an established relationship can help your status as a potential borrower.