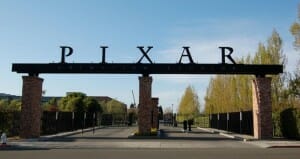 There are some companies that astound me on a continuous basis, and Pixar is one of them. Recently, my wife and I went to see the movie Brave, which is a film about a red-headed girl that doesn't want to be involved in what is basically an arranged marriage.
The movie was visually stunning, but what some people might not know is that Pixar spent 3 years developing software just for Merida's hair! That seems ludicrous, but it's the truth. This is one of the things that sets Pixar apart from many other companies that I know about.
Pixar: Software Company
What I appreciate about Pixar is that they have a bar so high that they often have to build their own technology. They could have grabbed any 3D compositing software and tried to create Toy Story, but instead, they developed their own software called Renderman to do the job.
What other movies has Renderman been used in? Try these:
The Avengers
Hunger Games
Captain America
Cars
Pirates of the Caribbean
Thor
Transformers
Inception
Harry Potter Series
The Twilight Series
Avatar
Star Trek
Impressive to say the least. Pixar has their name on nearly every Hollywood blockbuster we've seen recently! The list keeps going, and you can browse the list of Renderman Films here. It goes all the way back to 1986. Yes, Pixar has been chugging along that long.
Why did Pixar make Renderman? They did this because the software that was available wasn't of high enough quality. When I hear that Pixar spent 3 years developing the software for Merida's hair (from the movie Brave), I'm not surprised, but at the same time I'm amazed.
Pixar: High Quality Standards
Brave was not my favorite Pixar film (in fact, it ranks towards the bottom of my Pixar list), but I cannot deny the fact that it was clearly made with such high quality standards and attention to detail. The celtic braids in the movie logo, all the way to the celtic-script font they used in the credits.
I don't love all Pixar films, but there are none that I can point to where I can say "they clearly didn't try hard enough." I'm not a fan of Cars, but I know plenty of people that adore those films.
Pixar: Going against the grain
I'm so used to companies that talk about maximizing profit at any cost, engineered obsolescence, and numerous other topics that I cringe at, but there seems to be a potential revival happening for quality.
There are only a few companies that I can think of where I know that quality is the center piece of their business model. Apple is another company obsessed about quality and usability. When I see products from these companies, I know they are good. After reading books like Rework, I think we are in for a treat as the next generation of business management takes over.
The Story of Pixar
About a year ago, I watched a documentary on Pixar called "The Story of Pixar" and it was extraordinary to see the lengths they went to for quality. For the movie "A Bugs Life" they literally assembled a little vehicle they could pull around by string through the grass with a tiny camera attached so they could see what the world would look like from a bug's perspective.
Brave was not my favorite Pixar film, but I walked away with a greater respect for the company because I knew that the reason I disliked the film wasn't because of poor writing or cutting corners, but because the story wasn't intended for me. I knew that the film was high-quality, and they put a ton of effort into it, and these are the types of companies that I hope we start to see more of.
These are the types of companies I want to do business with, and these are the types of businesses that I want to emulate. What is your impression of Pixar? What other companies do you know of that when people walk in the door, quality is on their mind? Let me know in the comments!