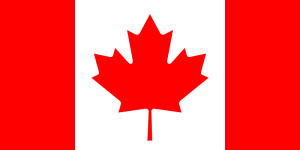 Dividend paying stocks have risen in popularity with United States investors in recent years, primarily due to low interest rates provided to investors on bonds and cash savings, as well as due to the stability of dividend paying stocks compared to other growth stocks. The market for dividend stocks has become slightly saturated in recent years with the price for these equities appreciating higher than other comparative investments.
Why Canadian Dividend Stocks?
One alternative to investing in domestic dividend paying stocks involves allocating a portion of your resources to international dividend paying stocks. This provides added diversification, but maintains the income earning benefits associated with dividend paying stocks. All international investments are not created equally as different nations have varying currency, demographic, and political risks associated with them. As such, careful research should be performed to determine appropriate places to invest in dividend paying stocks.
Canada provides many opportunities for investing due to several attributes:
Canada is more familiar than other nations.
Political stability
National debt
Natural Resources
Canada is closely correlated with the United States, but has a stable political climate that avoids some of the political risk associated with the United States. Canada's public debt is also much lower than the United States' public debt and does not risk inflation to the same degree as the United States does as a result of central banking actions. In addition, Canada has significant natural resources including timber, oil and gas deposits, and mineral wealth that should continue to support the economy and fuel growth. Furthermore, organizations have demonstrated fiscal restraint, particularly in the banking industry, and have therefore avoided much of the sub-prime mortgage crisis that harmed both the United States as well as the rest of the world.
Canadian Dividend Stock Risks
There are risks associated with dividend investing in Canada. Canada has one of the oldest populations in the world and demographic problems can limit future growth, though this has been so far dispelled by immigration from other nations. Dividends received from Canada are subject to a 15% withholding tax. While American investors receive a foreign tax credit from these taxes, this is only true if you keep these stocks in a non-retirement plan, so plan accordingly.
Which Dividend Stocks from Canada?
Dividend Stocks: Canada Banks
There are a variety of different Canadian dividend stocks that are attractive for foreign investors. The Canadian banking industry is among the world's most stable as these banks have not engaged in many of the shady lending policies that harmed other international banks. The banking sector in Canada is dominated by five banks; Royal Bank of Canada, Toronto-Dominion Bank, Bank of Nova Scotia, Bank of Montreal, and the Bank of Canada. They provide excellent investment opportunities for investors and pay significant dividends that increase over time.
Dividend Stocks: Canada Telecommunications
The telecommunications industry in Canada also provides investing opportunities for investors with steady rising dividends. Examples of companies in this industry are Telus and Rogers Communications, both with long earnings and dividend paying histories.
Dividend Stocks: Canada Oil & Gas
The oil and gas industry is littered with many smaller dividend paying stocks. While these have more volatile dividends and were hurt by the Halloween Day Massacre tax change in 2008 with a significant decrease in stock price, they offer exposure to the oil and gas industry, pay significant dividends, and provide attractive takeover options for foreign companies. Examples of these are Pengrowth Energy Corporation and Penn West Petroleum Ltd.
Dividend Stocks: Canada Indices
Alternatively, to obtain exposure to Canadian dividend paying companies, consider investing in the Canadian Dividend Aristocrats Index which provides exposure to a number of different companies in Canada that have a long history of paying dividends with rising dividends over a period of time.
This article is a part of our free Stocks that Pay Dividends Training Course. Check it out now!