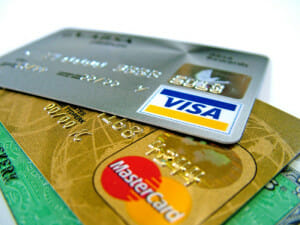 Prepaid cards are an interesting financial product. They allow a person the convenience of traditional credit cards, without the interest and without the traditional ties to a bank.
For some, prepaid cards are the perfect solution. If you are bad at paying off debt with discipline, or spending way more than you should, then prepaid cards might be the right solution or you.
Advantages to Prepaid Cards
Prepaid cards allow people without bank accounts to have similar benefits as people with traditional credit cards. Some benefits  include:
Cashback
Rewards
Discounts
Not all cards have the same benefits, so review the benefits before buying. In addition to these enticements, prepaid cards also:
Allow online shopping.
Prevent over-spending.
Prevent overdraft fees.
Prevent unnecessary interest charges.
If you don't have a bank account, don't trust banks or you're just trying to avoid interest charges, then prepaid cards might be the right solution for you. Of course, these advantages don't come entirely free. Prepaid cards have a rough history when it comes to fees.
Prepaid Card Fees
Prepaid  cards are an excellent way to get the convenience of a traditional credit card, without the unnecessary cost of high interest rates, but this doesn't mean that all prepaid cards are created equally.
Like any other financial product, you should scrutinize the fees behind the product. Paying interest on a credit card is bad, but so is paying a monthly fee to use a card. Some prepaid cards have monthly fees, minimum balances, transaction fees, reload fees and more.
As an example, the Kardashian sisters allowed a bank to use their name and image to promote a prepaid card called "Kardashian Kard". The bank ended up charging exorbitant fees which resulted in the Kardashian Sisters backing out of the deal.
Eventually, the card flopped and many lawsuits occurred, but it doesn't change the fact that the card had some of the highest fees in the industry. Always scrutinize fees, regardless of whose face is on the card.
Prepaid Card Security
Much of the same security surrounding ordinary credit cards exists in prepaid cards, but relatively new technologies are still emerging. For example, cards are beginning to emerge in the U.S that use a technology already widely available in Europe called "EMV," also known as "chip-and-pin." Chip-and-pin technology makes use of a smart integrated chip to help protect card holder data and make transactions more secure.
While this technology is still in the process of coming to the U.S., it is a good example of how prepaid cards are keeping up with traditional credit cards when it comes to security.
Other ways to enhance your security is to keep the receipt of your card purchase in a safe, secure place and make note of the phone number on the back of the card. If your card is lost or stolen, you should promptly call the number on your card to let them know.
Most cards (even traditional credit cards) charge a replacement fee, so be prepared to pay for any replacements.