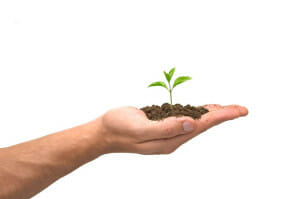 Numerous indices exist for dividend investors. You may have heard of Dividend Aristocrats Index, but a less well-known index is the U.S. Dividend Champions index. Like the Dividend Aristocrats index, the Dividend Champions index tracks stocks that have increased dividends for the past 25 years.
This index is less limited because it tracks beyond the S&P 500 and it doesn't limit its constituents base to around 50 like the Dividend Aristocrats index does. The index is managed by David Fish and is updated at the end of each month.
Currently, the index consists of 105 constituents with an average yield of 2.86%.
Dividend Champions VS Dividend Aristocrats
Why would someone choose to follow the Dividend Champions index rather than the Dividend Aristocrats index which is backed by the Standard & Poor's name? For me, I would say it is for the variety. Dividend Aristocrats limit you to ~50 options, and these selections are heavily watched because of their inclusion in the index.
With double the selection in the Dividend Champions list, you have a statistically greater probability of locating a better value. In addition, the Dividend Aristocrats list is dominated by blue chip companies, so you miss out on the growth opportunities afforded by smaller cap companies.
Dividend Champions, Dividend Contenders & Dividend Challengers- Oh My
When looking at the index spreadsheet list, you might notice a few other tabs denoting Dividend Champions, Dividend Contenders and Dividend Challengers. What are all of these? The answer is very simple:
Dividend Champions – Dividends increased for 25+ years
Dividend Contenders – Dividends increased for 10 – 24 years
Dividend Challengers – Dividends increased for 5 – 9 years
That's the only difference, so don't be too intimidated when you first look at the index.
Dividend Champions Spreadsheet
For any investors who are used to looking at stock indices, it might be a bit confusing when you first glance at the Dividend Champions website, and how the Dividend Champions index is tracked, but don't let it deter you.
The website is a bit DIY when comparing it to some of the larger companies out there, and the spreadsheet might be a bit unorthodox when comparing to other big-box indices, but give it a chance. Not only is the website loaded with excellent information and resources, you'll grow to like the spreadsheet format the index is provided in.
Being in such a format lends the data to always being ready for analysis. Additionally, keeping logs of the different spreadsheets will allow you to track the index as it is changing throughout the months.
What Do I Think of the Dividend Champions Index?
I've been a Dividend Aristocrats follower for years, but I've grown to really like this index. It won't serve as my exclusive index of choice (limiting yourself is silly), but it will be a constant I reference.
I love that I can easily reference the stocks that have paid out dividends for 25+ years, 10 – 24 years, and 5 – 9 years easily and in a consistent format. I love that the data is provided in an easily accessible spreadsheet, and I think it is an excellent tool to keep in your dividend investment tool bag.
Have you used the Dividend Champions index? What are your thoughts and opinions? Let me know in the comments.
Dividend Champions and Dividend Investment Resources:
This article is a part of our free Stocks that Pay Dividends Training Course. Check it out now!