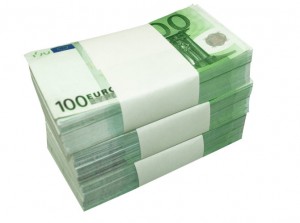 There are a few Dividend Champions, Dividend Contenders and Dividend Challengers with ex-dividend dates in the next few weeks. ex-dividend dates are the date that you need to own a stock before to be considered a "holder of record" on the record date and receive the dividend.
Dividend Champions are stocks that have increased their dividend each year for the past 25+ years. Dividend Contenders are stocks that have increased their dividend for the past 10 – 24 years. Dividend Challengers are stocks that have increased their dividends for the past 5 – 9 years. For more information, read about the Dividend Champions Index.
Dividend Champion Ex-Dividend Dates
Company Name
Ticker
Yield
Ex-Div
Dividend Champions:
Bowl America Class A
BWL.A
5.14
10/22/2012
McDonald's Corp.
MCD
3.36
11/29/2012
Dividend Contenders:
Lockheed Martin
LMT
4.93
11/29/2012
Aqua America Inc.
WTR
2.83
11/14/2012
Microsoft Corp.
MSFT
3.09
11/13/2012
Artesian Resources
ARTNA
3.49
11/08/2012
Suburban Propane Partners LP
SPH
8.46
10/30/2012
Enterprise Products Partners LP
EPD
4.85
10/29/2012
Dividend Challengers:
Hickory Tech Corp.
HTCO
5.48
11/13/2012
Kroger Company
KR
2.55
11/13/2012
ConAgra Foods Inc.
CAG
3.62
10/29/2012
Texas Instruments
TXN
3.05
10/29/2012
Those are the upcoming dividends for the Dividend Challengers Index. If you have any additional information, we'd love to hear from you, just leave us a comment below, or use the Contact Us form if you would prefer to send an email. Have a great week!