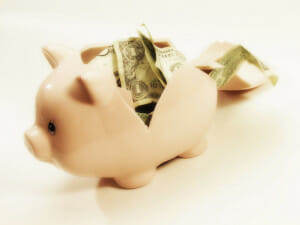 Dividend investing isn't as cool as some of the investing methods highlighted by the movies. You won't see Jim Cramer shouting "buy, buy, buy" because a stock is a dividend aristocrat, but dividend investing is still one of my favorite styles of investment.
I've mentioned in the past that I live differently than most people and I think differently, so my investing style isn't much different. When you consider that the average time that a stock is held ranges anywhere from 22 seconds to 7.5 months– either figure isn't that large. Here are some reasons why I like dividend investing.
Dividend Reinvestment
Dividend Reinvestment is made so simple by nearly every brokerage. When dividends are disbursed, your brokerage automatically takes the dividend and purchases additional shares of the stock. This creates a compounding scenario where you earn dividends on your dividends. This is the fundamental driver behind yield on cost.
Dividends Are Predictable
They are declared, and they are paid out quarterly. If you pick up a dividend aristocrat, then you have a very reliable dividend stock that will only cut dividends in the worst of times (or if company philosophy drastically changes). No company likes to break a 25+ year habit of raising dividends each year unless it is absolutely necessary!
Dividends Can Be Generous
I'm painting with a broad brush here, but dividends can be a very generous investment device if managed properly. Currently, my portfolio is averaging 3.5% in dividend returns. Compare that to what most banks are paying on savings or CDs (.5% to 1.5%). I don't know about you, but I haven't seen CD rates or Savings rates go up in the last few years- they just keep dropping.
I know it isn't the most exciting method of investment, and it doesn't provide the highest returns, but I wanted to give a few reasons why I like dividend investing, and hopefully provide some useful information that you might not have known. What do you think of dividend investing? Let me know in the comments!
This article is a part of our free Stocks that Pay Dividends Training Course. Check it out now!