As the recent pandemic has taught us, no job is completely secure. You can be amazing at your job, but sometimes forces outside of your control can put your employment in jeopardy.
This is why it's so important to have a side hustle. These are small jobs you can do in your free time in order to make some extra income. Not only can they help you grow your savings faster, but they can also help keep you afloat if there's ever an issue with your regular job.
Luckily, marketers have plenty of options for a side hustle. Entrepreneurs and businesses are always looking for help with promoting their products and services. So, there are a number of opportunities available to you if you wish to pursue them.
Here are the top five side hustle ideas for marketers.
Sales Funnel Specialist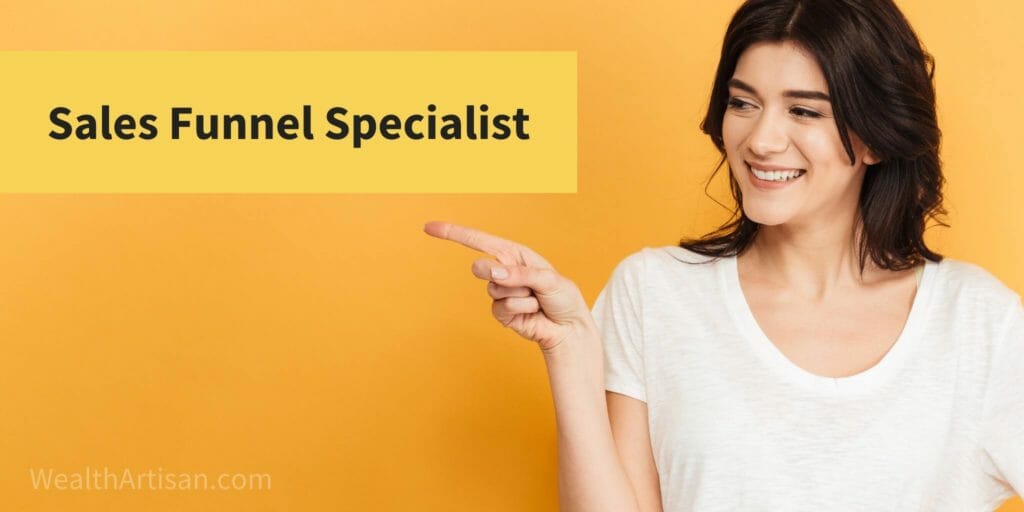 With so many people selling online, sales funnels have emerged as one of the most important parts of a business's marketing plan. If you're not totally familiar with sales funnels, they're a sequential marketing campaign designed to attract new customers, and eventually generate leads and sales.
Here's an example of a typical sales funnel:
A customer sees an ad for your website, and clicks on it.
They land on a page that offers them something of value in exchange for their email. 
They begin to receive regular emails from you, informing them about your business and showing them how they can benefit from your products and services.
They receive an offer from you, and based on the value you've provided them, they make a purchase.
Even if you have little or no experience with sales funnels, you likely already have many of the skills required for this side hustle. If you have knowledge of online ads, copywriting, and email marketing, you're well on your way to becoming an awesome sales funnel specialist.
Why this is a great side hustle:
This is a relatively new specialization, meaning there isn't a ton of competition.
Few businesses know how to optimize their funnels, presenting plenty of opportunities for you.
An effective sales funnel is an extremely valuable asset for businesses. You can get paid very well if you can deliver results.
Marketing Consultant for Amazon Sellers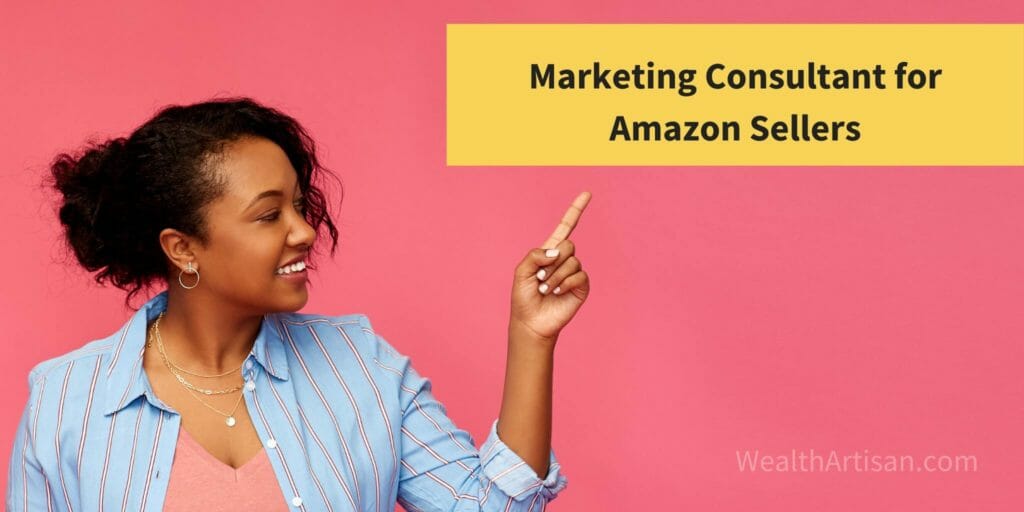 Selling on Amazon is quickly becoming a popular side business for entrepreneurs (for more information on this, check out Amazon Businesses Explained). And, as a marketer you can take advantage of this and make it into a side hustle.
Most of the people selling on Amazon are great at finding suppliers and identifying products that will make them money. But when it comes to actually promoting their products they often don't know where to start. This is where you can help.
If you have skills in copywriting, you can assist sellers with their product listings. And, if you have experience with PPC ads, you can help create ad campaigns that will drive traffic to their pages.
Why this is a great side hustle:
This is a rapidly growing market so there are plenty of opportunities for you to find work.
Specializing in a specific niche, like Amazon selling, sets you apart from other marketing consultants. It can also help you grow your business.
If you can produce sales for Amazon sellers you will be in high demand.
Social Media Marketer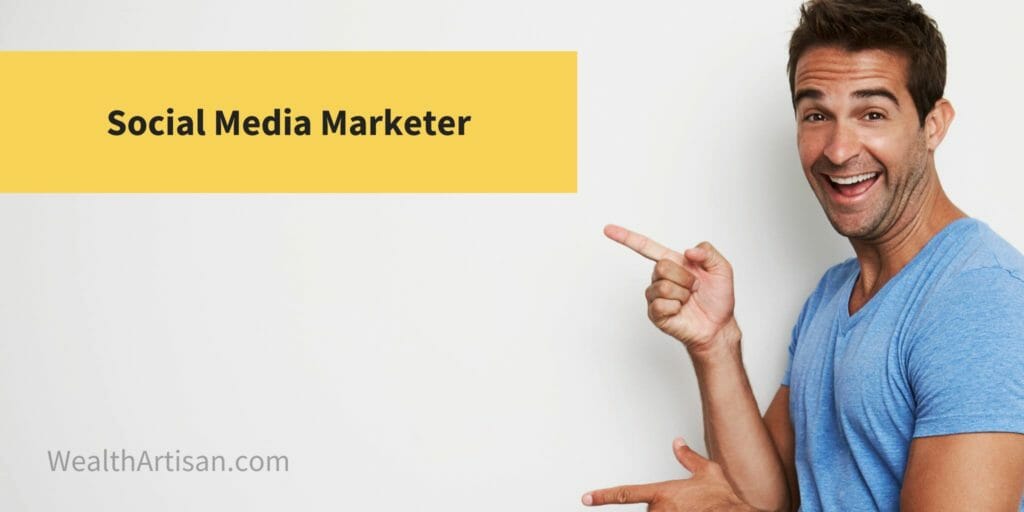 If you've been working in marketing for any period of time you know that social media is the future. It's an essential part of any marketing plan, but unfortunately many businesses still aren't taking advantage of it.
A number of businesses post infrequently, and when they do post their content isn't engaging for customers. And, an alarming number of companies still don't have any social media presence at all. These businesses are always looking for someone to help them with this part of their marketing.
So, if you have any experience with social media, this is a great opportunity to leverage your skills into a profitable side hustle. While there are plenty of social media marketers out there, there's a high demand for people who can actually deliver results.
Why this is a great side hustle:
Social media posting can now be automated for the most part. So if you're organized, this side hustle won't take up a lot of your time.
You can see great results quickly by simply improving the quality of the content and posting more frequently.
Social media is only getting more popular, so this side hustle has long-term potential.
Coaching and Creating Online Courses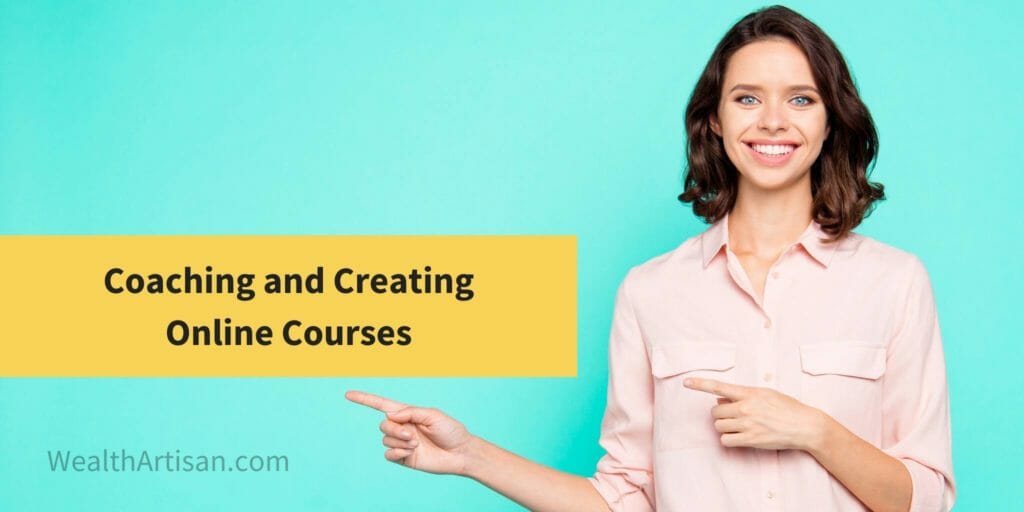 Are you an experienced marketer who has worked with businesses and ad agencies? Then, chances are you have a valuable set of skills that a lot of people would love to learn.
You may downplay your experience, but the fact is that there's a large demand for educational content about digital marketing, PPC, copywriting, brand creation, and other marketing skills. This presents an excellent opportunity for you to share your knowledge and make some extra money while you're at it.
When it comes to this side hustle, there are a couple options you can consider. You can do one-on-one coaching and act as a mentor for students. Or, you can create online courses that a large number of people can consume and learn from. 
 Why this is a great side hustle:
Coaching someone and helping them reach their goals can be extremely rewarding.
Once you create an online course, it will continue to generate income for you even after you move on to other projects.
Platforms like YouTube and Udemy make it easy to find an audience for your educational content.
Brand Manager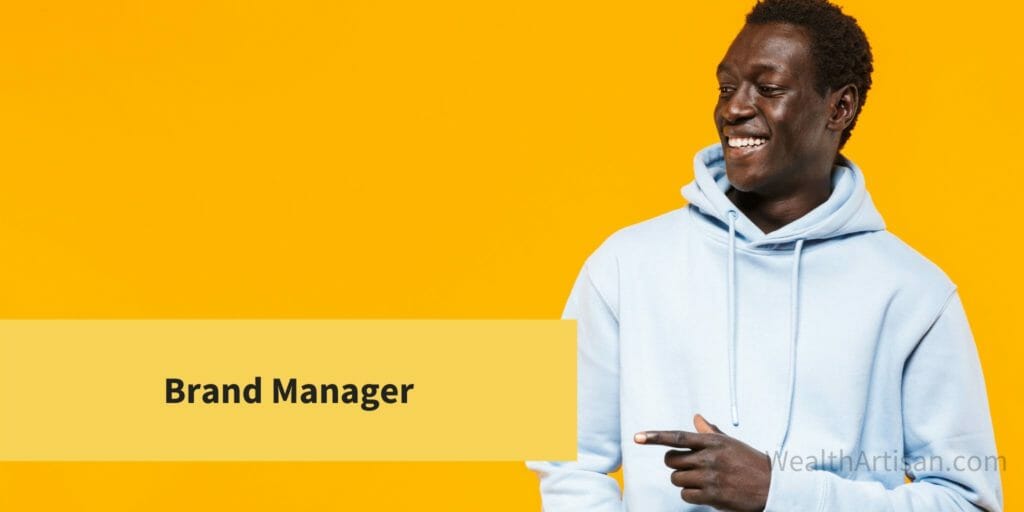 A strong brand can be the difference between a company succeeding, and one failing miserably. Few businesses truly understand what it takes to build a great brand. Meaning, there are always plenty of opportunities for experts to find work.
If you have experience growing brands and developing brand awareness, then this is a great side hustle for you. When done right, brand management can produce sales for years to come, making someone with these skills extremely valuable.
 Why this is a great side hustle:
This side hustle requires a very specialized skill set. So if you're good at what you do, you'll have no trouble finding clients
Brand management is an ongoing process which means you'll have an opportunity to create long-term partnerships with clients.
If you're successful this side hustle can be highly profitable.
Conclusion
If you have a day job you love, that's awesome. But don't discount the value of having a side hustle as well. Starting your own business in your free time is a great way to make some extra cash and protect your income if you ever fall on hard times.