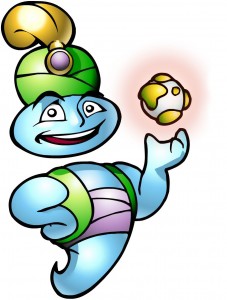 About the author: Rob Clymo writes on behalf of www.officegenie.co.uk, the UK's first proper online marketplace for desk space and shared office space.
Finding an office used to be a real chore and would often take a lot of time and effort and not yield a realistic result. However, now that we have the power of the internet and a comparison website such as Office Genie, the whole process is a lot more straightforward.
Office Genie works in much the same way as a traditional comparison website that allows you to compare deals on products and services, such as broadband and mobile phones. Using the same concept, Office Genie enables anyone to carry out a search for any kind of office space in just a few mouse clicks.
Better still, it covers an extensive area of the country, so a search for office space Manchester or London will soon reveal plenty of options, for any kind of business venture. If you're a one-man band then there is the ability to find lots of desk space rental deals and these are ideal for individuals who want a cheap place to work, flexibility and convenience plus no issue with long-term contracts.

Move on up
For the more aspiring business then the same site can be used to find larger working areas, such as serviced offices. Again, these are often highly flexible in terms of rental periods, with rolling contracts often allowing you to almost pay as you go. The added benefit with the serviced office is that it will provide you with things such as receptionists, post and IT support.
Whatever your business needs, there is an office out there in which to run it. Thanks to the Office Genie concept, all that you need to do is head to the home page where you can add your search criteria. You'll need to supply a postcode for the search to be specific to where your business needs to be located, plus the amount of employees you're looking to accommodate.
Saving money
This is a perfect way of finding out what sort of prices are being charged for office space, no matter what the size or location and for landlords it is also meeting a need in that office owners can rent out otherwise dead space and get some much needed revenue from it.
Of course, the other handy thing about using the Office Genie concept is that it will quickly enable you to find your office space in the correct locale. Many properties are to be found in prestigious inner city locations, as well as upmarket business parks. For any venture looking to secure a credible face and a 'proper' postcode then this can be a hugely advantageous way of making sure your concern looks like it means business.
In the current climate, we're all looking to cut costs and maximize our productivity and going down the route of the office space comparison means that you're quickly and easily able to do both, with much less hassle than picking through advertisements and plodding around agents trying to locate the office of your dreams. What's more, it gives you instant access to larger scale premises if things are going so well that you need to expand in a relatively short space of time.