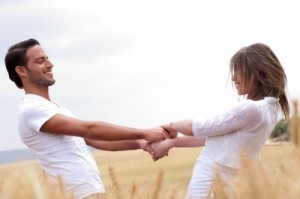 I don't like clipping coupons.  I'm not an extreme couponer by any stretch of the imagination, but saving money is important.  Every day we're spending money. It's a hard truth in life.  We burn fuel on our way to work, and we pick up a few odds-and-ends on our way home. Who doesn't go to Wal-Mart and end up purchasing more than they had anticipated? Only the most disciplined can accomplish such an impossible task!
Before we started budgeting, we had money falling out of our pockets. We walked into stores and could almost hear the clink of coins hitting the ground behind us. After that, we began tracking our money with various pieces of software. Once we knew where our money was going, we started making much better decisions. Our newly realized responsibilities led us to look at saving in a new light.
We cut and hacked at our spending like commandos making their way through the jungle until we realized that there was nothing left to cut.  We deforested our spending! While that may be a good thing, we wanted to do more.  I realized that I had to face an old enemy of mine: coupons.
Coupons Aren't the Enemy
Coupons aren't our enemy, they just have a little inconvenience attached to them.  The problem I have is planning our shopping, searching through endless catalogs full of coupons, clipping them and remembering them. Who doesn't have these issues with coupons?
My wife and I have waded through the various catalogs and endured the tedious process, but ultimately, I wanted something easier.
I wanted to save money, but I didn't want to deal with coupon planning and clipping. I'm no extreme couponer by any stretch of the imagination.
Coupons Made Easy: Internet Coupons
Bye, bye coupon clipping!
Then came this thing called the internet, and coupons have been revolutionized. You can get coupons delivered to your cell phone (there are literally apps dedicated to this), you can have them emailed to you, there are coupon codes all over the internet, and it is all so much easier than searching through a catalog and clipping. You've got sites like Groupon and Google Coupon who offer daily deals as well.
Don't get me wrong, if you enjoy the thrill of the hunt, clipping, organizing, and planning, then go for it. In fact, we envy you. We wish we could do it. But as long as internet coupons and coupon codes are around, we probably won't be doing that anytime soon.
Coupons are easy now. If you gave up on coupon clipping, or you've never used coupons before, you really are missing out on a lot of saved money. I know this seems obvious: "there are coupons on the internet." But so many people don't use them at all!
Online Coupons and Coupon Codes
I love online coupons. We use them all the time! We purchase things on Amazon constantly, but before we complete checking out we search for "Amazon Coupon Code" and find something. Whether it be free shipping, 10%, 15% or 20% off, we find some type of coupon for it.  Recently, we found one that gave us free Amazon Prime for a year!  That means that we will always receive free 2-day shipping (some items like furniture are excluded)!
Many times we can get things shipped to us from Amazon cheaper than we can find them in-store and it only takes 2 days! Yes, we do have to wait a few days, but the amount of money we save is well worth it.
The Coupon Con
There is a con to coupons that you have to be careful of: buying unnecessary things. Many people will purchase something just because they have a coupon for it. This is bad if you wouldn't ordinarily purchase that item. It's tempting to save $2.50 on the $13.00 aroma-therapy hand soap, that's almost a 20% savings! But if you wouldn't have purchased that to being with, then you're wasting money.