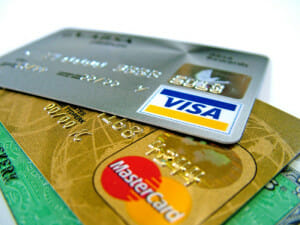 Everyone is looking for ways to get a little extra money, but often some of the simplest ways are the ones we overlook.
Many credit cards are offering a variety of incentives to get people to sign up for their cards.
Sometimes they offer to give you your credit score free while others offer a certain percentage of your money back.
There are a few tricks you can take to get the most out of your money back guarantees and save even more.
Always Sign Up
Most money back guarantees on credit cards have two layers. Discover, for instance, offers a base percentage as a guaranteed money back, meaning that you get between 1 and 2 percent back as long as you use the Discover card to pay for the item. They then offer a second layer where you can sign up for additional specials which give an increased percentage for spending money on certain categories such as travel, groceries, or clothing.
Make sure that you take the time to sign up for all of the second layer guarantees. You may not think that you will likely spend a lot on that category, but every little bit helps. To keep track of these, check back on the website each month when you go to pay your bills to ensure that you sign up for all of the available benefits.
Focus on Using One Card
To get the most out of your money back benefits from your credit card, try to focus on using one card. It's not uncommon for them to have a minimum transfer amount. Some cards even have additional benefits if you use a certain amount on your card each month. For instance, USAA offered an increased percentage back over the November – December months for those who spent more than $2000 on their credit card.
For store only benefits such as the ones you would get from a Sears, Best Buy, or Kohl's card, however, you can use the particular cards for those stores and reap those benefits.
Request Direct Cash Transfer
Most of these money back guarantees allow you to request a direct cash transfer to your bank account or to a gift card. A little known fact which most people do not notice is that when they purchase gift cards, they pay for more than the amount that they get. Standard fees are from between a $1 – $3 processing fee, which means that for a $25 gift card you will spend between $26 and $28.
Different locations and different cards may have even higher rates. These rates are not displayed on the order page. They typically only appear on the final page, and they may be classified as taxes. This is not the case with direct cash transfers with most cards. However, you should always read the fine print for any hidden fees.  This should typically be classified under Fees, Costs, Pricings, or Details in the fine print of the contract.