There are more than 38 million home-based businesses in the United States. For most entrepreneurs, running a successful business from home is all about having the right tools. One of the essentials is having a reliable way to communicate with clients and other remote workers. Thankfully, online faxing offers one of the easiest ways for home business owners to communicate effectively.
While some businesses are still using traditional fax machines, there are many benefits to switching to an online fax service. Here are the reasons why using online faxing for your home-based business is a great idea.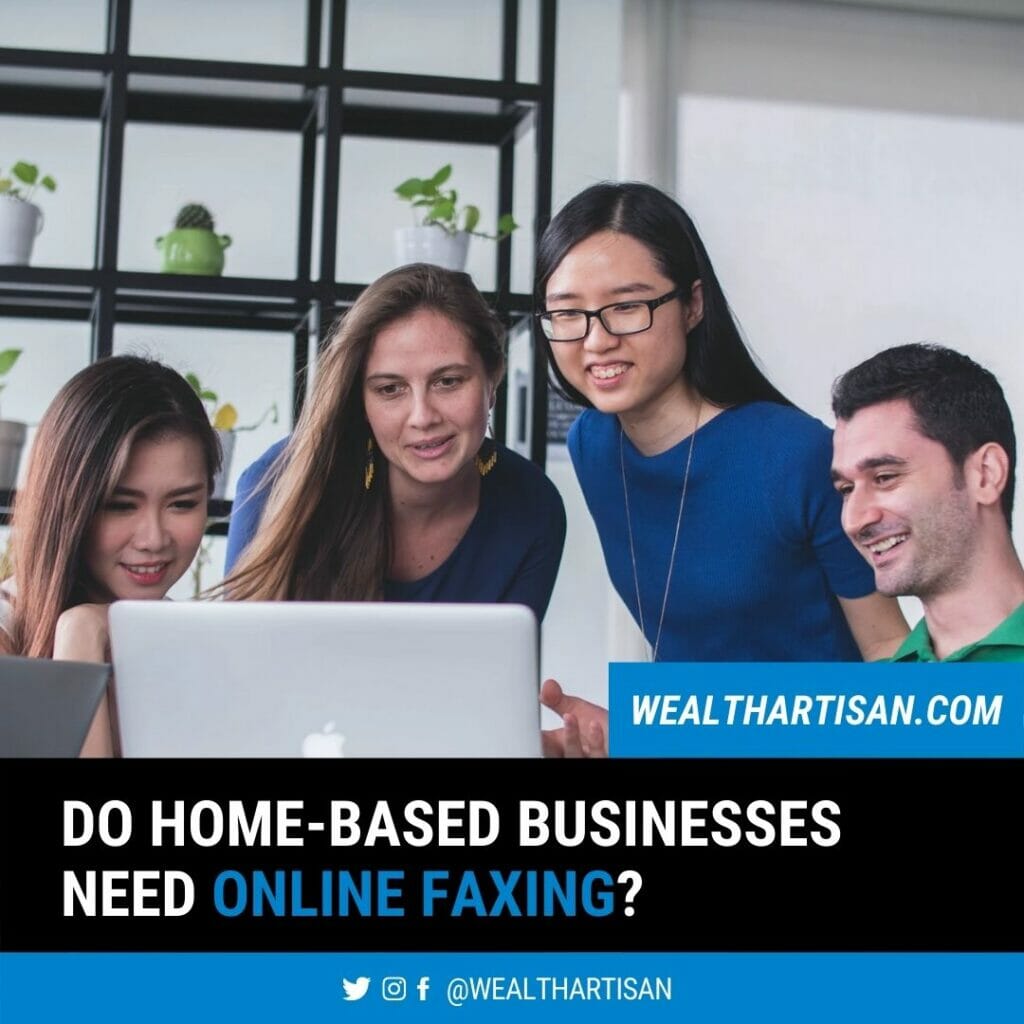 Online Faxing for Convenience 
As a home-based business owner, you should invest in solutions that provide you with the conveniences you need to run your business successfully. Online faxing is easy to use, faster, and more convenient when compared to traditional fax machines. Sending or receiving a fax online is as easy as sending or receiving an email. 
It is easy to learn how to fax with eFax, a reputable online faxing service. Faxes can be sent or received from any device with an internet connection through its online program. Online faxing is an ideal solution in today's digital business landscape where remote working is quickly becoming the norm for many. 
Online Faxing as a Sustainable Solution
One of the biggest challenges with traditional fax machines is that they consume lots of resources, both in their energy and paper needs. Millions of pieces of paper are printed annually in the business world, with many trees being cut to facilitate faxing paper alone. If your company has embraced sustainable business practices, then internet faxing makes sense for your business model. 
With online faxing, you don't need paper, ink, toners, expensive maintenance and repair costs, or other energy resources. You only need to take some time to research the right online fax service for you. Evaluate the different prices and plans, look at the company's reviews and reputation, and determine which additional features you may require.  
Online Faxing as a Cost-Effective Communication Tool 
As a home-based business owner, one of the biggest priorities is minimizing expenses. You have to be budget-conscious in your decisions to ensure the long-term financial stability of the company. Switching from expensive traditional faxing to internet faxing will save you money, as there is only a monthly fee required to use it.  
When you consider the overall costs of running a traditional fax machine, the cost benefits of online faxing are significant. Since there are no machines to repair and maintain, you can use the money you save by switching to a cloud-based service to improve your business operations.
Online Faxing Saves Time 
Suppose you have a team of remote or home-based employees, such as a sales team, support representatives, system, or design experts. In that case, they may need to send sensitive documents and reports regularly. They will also need to communicate confidentially with customers, vendors, and other third parties, often through fax. Using an online faxing service can save time, as they will not need to travel to and from an office or other location to send or receive faxes. Faxing from home, from any device, offers convenience and efficiency over traditional fax machines, which boosts productivity for your whole team and increases worker morale. 
Online Faxing is Secure and Confidential
Businesses collect and share sensitive information with employees, customers, and clients daily. If you're still using a traditional fax machine to transfer confidential information in your home-based business, you could be putting that information at risk of theft or unauthorized access. Sensitive information in the wrong hands can lead to a host of problems, including non-compliance with privacy laws.
An online faxing service offers enhanced confidentiality for the information and documents you send and receive. With advanced security features such as the latest encryption technology, two-factor authentication, and more, you can keep the information you're sending and receiving digitally safe for you, your employees, and your clients. 
Online Faxing is Organized and Efficient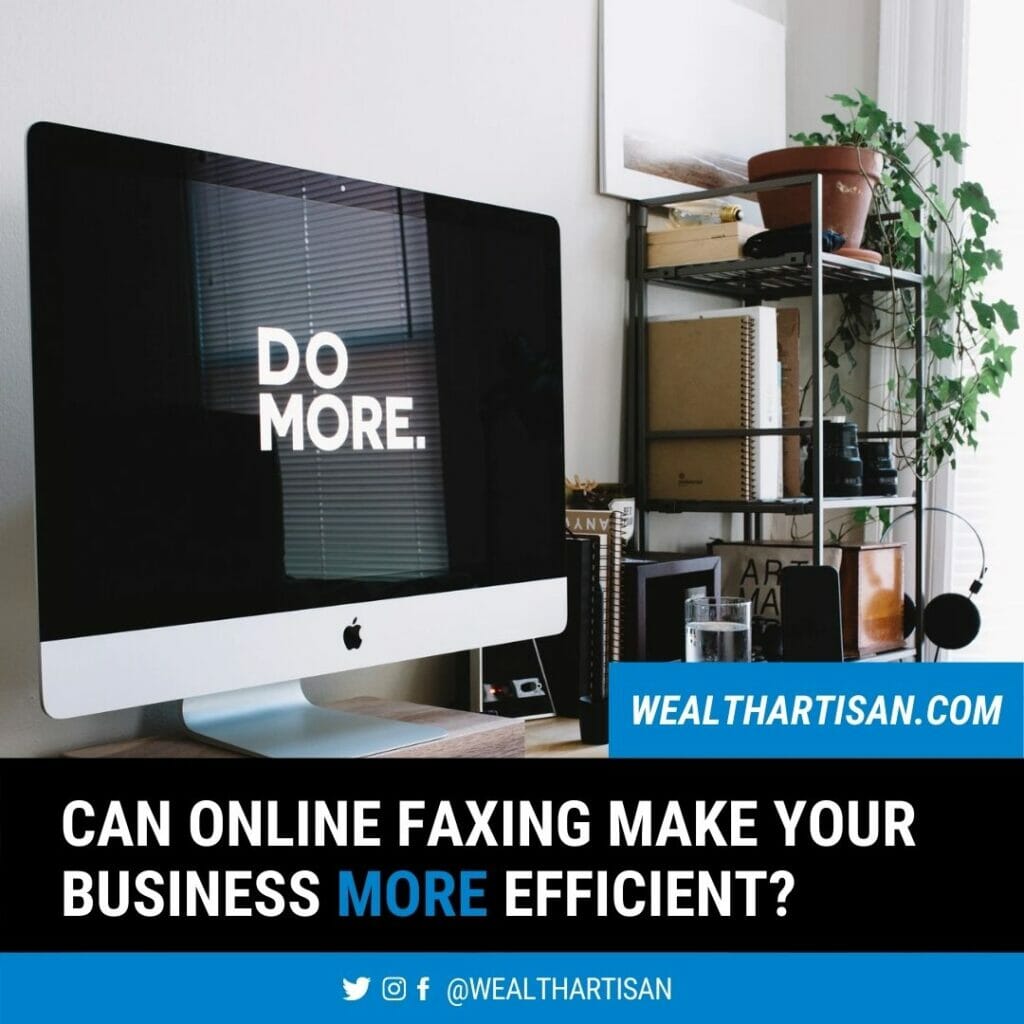 Keeping track of all your home-based business documents is not always easy. Paperwork needs to be correctly stored and organized to allow for easy access and reference at a later date. Switching to online faxing can help you organize your faxes more efficiently.
Most online fax services allow users to store their faxes online, making it easier to reference and check them whenever needed. This saves you a lot of time and effort when it comes to organizing crucial business information, allowing you more time to focus on other business needs. With your faxes available on the cloud, you can access them from anywhere on any device. 
Online Faxing from Multiple Devices 
Online faxing services have come a long way over the past few years. Business owners can now easily send, receive, sign, and even edit faxes online on any internet-enabled device. Service providers now offer robust mobile apps and powerful online tools to send and receive faxes conveniently for businesses of all sizes, whether from a mobile phone, tablet, or laptop computer. 
Conclusion
Online faxing can boost your home-based business operations and increase productivity while increasing security and saving you money. Most pricing plans are flexible to accommodate your faxing needs on a pay-as-you-go basis. That means there are no limits to the number of faxes you can send or receive – you decide how often you need the service each month.  
Like other business tools, it's always essential to evaluate the ease of use and capabilities of a business solution and how it benefits you as the end-user. With digital tech solutions now a critical part of running business operations, online faxing is one example of a solution that can help you transform your way of doing business.