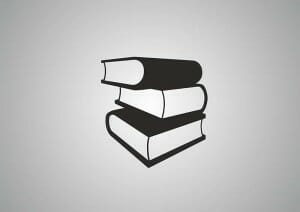 I'm always on the hunt for new information. Often, that information is in the form of books, especially business books.
I'm a huge fan of real, physical books, but lately I've had need for more portable books for various reasons. This is where eBooks come to save the day.
I love the portability of eBooks and as long as I have a computer, I can usually access them. Additionally, there are a ton of great resources available, that only come in eBook form such as many or ProBlogger's eBooks.
Three days ago, I purchased and read ProBlogger's latest offering "BlogWise", and it was fantastic. I'm a big fan of Brian Clark (featured in the book), so it was awesome to get tips from him (Read the BlogWise eBook Review).
eBook Price Comparison
I began looking at eBooks, but being the frugal person I am, I wanted to get the lowest price possible, which lead me to wondering: which store has the lowest eBook prices?
I chose a list of 10 eBooks that I've looked at over the past few weeks and compared the prices across the 4 most popular services for purchasing eBooks: Amazon, Nook, Google Books, and iTunes. I have to say, I'm a bit surprised that the prices were nearly identical across all stores!
eBook Price Collusion?
I've written previously about companies getting in trouble with the law for eBook price collusion, but I'm wondering if it is a bit more rampant than we might have thought.
Looking at the prices below on 10 ebooks that were basically selected randomly, only one book had any price variation whatsoever: I Moved Your Cheese.
eBook Price Comparison Chart
The odds of each of these books having the same price across multiple stores seems unlikely unless prices have been somewhat "arranged." Maybe I'm making something out of nothing, but this definitely makes me question the competitive practices in the eBook market.
Who Has the Lowest eBook Prices?
I guess if we want to be technical, then Google is the winner, but this is really on a technicality. When only 1 out of my 10 books has a different price, I think there are more important questions that need to be explored. I might continue doing this experiment just to see if it is as pervasive as it appears.
What do you think of my findings on this? I've heard historically the book publishing industry has been questionable with its pricing practices, is this just business as usual? Could the same argument be made for music downloads? Where does activity like this cross into immoral or anti-capitalistic?