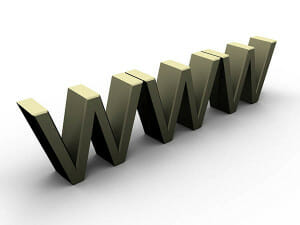 Successful entrepreneurs share many things in common including a drive to find and use the best tools on the Internet to help them save time and money as they grow their businesses.
When starting a business, entrepreneurs often don't have the resources available to them to hire people, so it is important for entrepreneurs to leverage technology and free resources where possible.
Although there are many websites that can help an entrepreneur to succeed, the following five sites are the best on the Web for educating entrepreneurs, funding their projects and organizing their busy schedules:
SBA.gov
http://www.sba.gov/
The U.S. Small Business Administration supplies owners of small and medium businesses with a wide array of information devoted to running and managing a business. The site also provides access to loan, grant and disaster relief assistance, as well as counseling and entrepreneurial development assistance.
SCORE
http://www.score.org/
SCORE is another site dedicated to helping owners of small to medium sized businesses. The site provides access to educational tools, professional tips, free or inexpensive workshops and counseling. Entrepreneurs who need regular advice are also given access to business mentors in 60+ industries.
ECorner
http://ecorner.stanford.edu/
Success doesn't come from acquiring an education from only one source. Stanford University Entrepreneurship Corner, or ECorner, provides educational videos and podcasts on a variety of subjects hosted by prominent world business leaders. Courses run from a few minutes to over an hour depending on subject matter and are free to use. Stanford also offers a monthly newsletter and teaching guides supplemental to course topics.
Kickstarter
http://www.kickstarter.com/
Kickstarter is a crowdfunding site that can help entrepreneurs acquire the funds they need to turn ideas into reality. The site uses the Internet's ability to bring people together from all over the world in one place to help fund projects. To get started, an entrepreneur simply creates an account, outlines their project as directed, submits it for Kickstarter for review and then, if approved, waits for the project to draw interest from site visitors. As of this publication, Kickstarter charges a 5 percent fee based on the total amount acquired for a funded project and Amazon charges for processing credit card payments.
Evernote
http://evernote.com/
Evernote is an application that allows users to save various types of notes and other content such as study notes, To Do lists, images, sound files, Web content (full Web pages, highlighted selections, articles and links), travel information and scanned documents to a secure online account. Evernote also allows them to sync information between their online account with Evernote software on their computers and mobile devices.