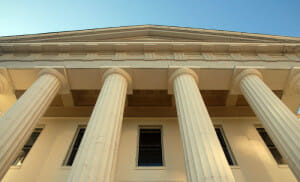 With Tester-Corker bill failing to garner enough votes, the Durbin Amendment will be going into effect on July 21st.
What does that mean for you? How does the Durbin Amendment affect you? Before you know what that means for you, you should first know what Durbin is and why it is happening.
What is Durbin?
The Durbin amendment is an amendment to the Dodd-Frank Wall Street Reform and Consumer Protection act (HR 4173) that was passed mid-last year. It accomplishes a couple of things, but the primary purpose is to lower the interchange rate that merchants are required to pay for processing a debit transaction. If that sounded like Greek to you, that's OK.

More simply put, when you swipe your debit card at a store, and type in your pin code, the store pays a fee which is referred to as "interchange." The Durbin Amendment aims to lower the interchange fee the merchant has to pay.
Let's make this clear: In my opinion, this amendment is a huge win for businesses, but it is a loss for consumers. The reason I'm stating this is because many people are trying to paint this as a consumer advocacy bill, but it simply is not.
Read: For an in-depth analysis complete with graphs, check out this article on NerdWallet.
Why Would a Store Pay Interchange Fees?
It is the same reason as it is for any other service. If you get your car washed, then you pay for the service. Naturally, when a store wants to accept other forms of payment, they have to pay the companies involved that make that possible, and this is where "interchange fees" come in.
What is wrong with the fees?
I won't take a stance on this as I don't pay the fees, but the merchants claim that the amount they pay is too high. Obviously, everyone wants to lower their fees, and most people would say the fees they pay for almost anything are too high. Alternatively, the companies that charge the fees will all claim the fees they charge are fair. Pick your side.
How Does the Process Work?
Interchange is determined by a number of factors including risk. When the merchant pays the fees, lots of companies make money. Visa, MasterCard, etc get paid a portion, and the bank that issued your card gets paid as well.
So, when you go to the store to buy a gallon of milk you swipe your Visa debit card, you enter your pin code, the money comes out, and everyone's happy. What you don't see is that the store paid a fee for you to use your debit card, Visa got a piece of that money, and your bank got a piece of that money.
What Do Those Fees Do?
Ultimately, debit transactions are so secure that it is almost entirely profit. That profit is used to increase the bank's bottom line, and supplement many of their free services like:
Free Checking
Free Direct Deposit
Cheaper Loan Rates
Convenient Hours
24 Hour Customer Service (some banks)
What Else Does Durbin Do?
A little while back, Visa & MasterCard Merchant Agreements both banned the practice of charging a fee for using their cards, and they also banned requiring a minimum amount to use your card. From my experience, lots of smaller merchants didn't follow the rules, but now they are free to do this as they please.
If you run a business, this is a win for you, if you don't, then it's a loss. We'll go over the consumer impact in our next post, so until then, have a great day!