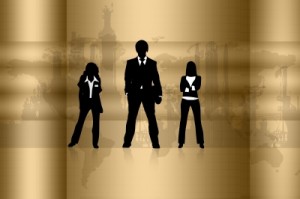 The following is a guest post contributed by the editors at DebtAdvisoryLine.com.
Debt and the threat of insolvency have long turned into a mass-scale issue in the UK.  Although the government have introduced a series of sensible measures over the past few years, a staggering 30,000 households still either entered into bankruptcy or applied for an Individual Voluntary Agreement (a more flexible procedure) in the quarter ended March 31st this year.

In response to these worrying developments, debt management companies have proliferated across the UK, offering debt management plans to those in need.  Clearly, not all of them are equally qualified to assist you. As a debtor, you will have to find criteria to select the debt management company that's right for you. But how to go about it?
One of the first selection criteria should be to check a particular debt management companies' website. Does it clarify the fees and processes involved in a debt management procedure or rather confound them? Does it promise you'll be debt free again in no time? Does it provide you with sensible information about the different steps to be taken as part of a debt management plan? Not many debt management companies in the UK are equally committed to offering you helpful answers to these questions.
Another important step consists in analysing whether a particular company is part of DEMSA, the Debt Managers Standards Association.  Founded in 2000, DEMSA have made the market for debt management companies in the UK more transparent over the past decade and introduced a code of conduct defining fair practise in the industry.
Just how important DEMSA's work is can be gauged by the fact that still today, only a tiny fraction of the – according to some estimates – around 300-400 debt management companies in the UK, have joined and committed themselves to the code of conduct.  If you want to make things really easy for you, simply slash all UK debt management companies not currently a member of DEMSA from your list of potential candidates.
Once you've made a closer selection, speaking to some of the companies' representatives is crucial to get a better picture of what exactly they're able to offer you and whether or not you can trust them to keep their word.  Debt management is a serious business, after all, and depends on years of hands-on experience and hard work.
A debt management plan will restructure and renegotiate your debt in close contact with your creditors and the outcome of these negotiations can never be predicted with 100% certainty.  It is entirely down to your personal finances and the skills of the debt management company entrusted to represent them.
The award-winning debt management company Debt Advisory Line have already helped thousands in need of debt help in the UK.  We don't make empty promises, which we won't be able to keep.  Call us now to find out how we can help you to make your debt management plan a success.