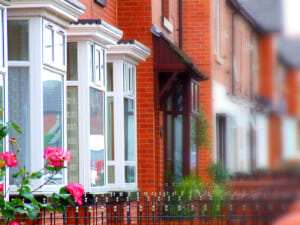 Once you have decided to invest in property, a long and complex process is in the making. The services of a reputable real-estate agent will make the process easier.
Real-estate agents offer many services to their clients including many for free. Finding a suitable mortgage is paramount when buying property and the use of a mortgage calculator is a free service available at the agency.
The agency will assist you in determining how much you can afford when buying a property. Do you have property to sell? Do you have savings that you could put to use? How much money will you have to borrow?
Finding the Best Properties and the Best Rates
They have access to a wide range of mortgage providers and will attempt to get you the best rates. Your agent will also be able to give you a rough idea on what other costs the buyer will have to face and what the tax implications will be for the seller. The agent can also assist you with insurance for your house and life insurance when a purchase has been made.
You can go online to view what properties are on offer, but the agents would be more than willing to take you to view suitable properties in their area.
If you have any specific requirements, discuss it with the agent. Maybe you need to be close to a school or a shopping center. Perhaps it is essential to have easy access to public transport. They can access and provide the information for you.
Buying and Selling Property
When the property has been sold, they will use a conveyancer known to them to do all the documentation. There is no need to find your own lawyer.
A survey will be required by your mortgage lender and the agency can put you in touch with a firm that can provide the service. The agent will also know from experience at which banks or financial institutions it will be easier to get a loan and what the requirements of these institutions are. They should also be capable or providing an amortization schedule.
Any person considering selling their property should have a good idea of what the property is worth. This means a correct valuation. Any agent will evaluate your home for free. The agent will be able to tell you what the market looks like at the moment and what properties in the area are selling for.
A house with the correct valuation has a better chance of selling than one with an inflated price and when you have decided to sell, that becomes your focus.
The Costs of Selling Property
Your agent will advise you about all the costs involved when selling a property, i.e. removal and relocation costs, the obtaining of an electricity certificate and any fees still outstanding at the local municipality etc.
Your agent will tell you how to prepare your house for selling. Tidy the garden, paint the walls, fluff up the cushions and put on a fresh pot of coffee when prospective buyers are coming to view.
An important service provided by agents is the fact that they market your property for free. They know the best internet sites to showcase your house, or how and when to put your house on show.
When An Offer Is Made
When an offer to purchase has been received, the agent will draw up the contract and ensure that it has been signed by the various parties. They will also liaise with attorneys with regard to the transfer of the property.
Buying or selling property is big business and a major decision in your life. Make use of the services of a real-estate agent and the free services they provide; it can only make your life a lot easier.