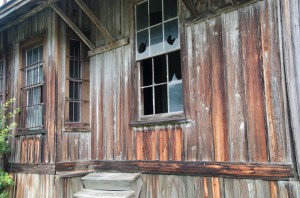 You've spent years saving up your down payment, checked out the calculator at moneysupermarket, found a real estate agent and are in the process of buying a home.
While you may think the monthly mortgage payment including closing costs, fees and homeowners insurance are all it takes to get you the house of your dreams, you may be in for a rude awakening.
Hidden Household Costs
Hidden costs of a household are not generally calculated into your budget and may result in getting behind on other payments. As a worst case scenario, you could end up losing your home if you're not prepared.
Just like a car, repair fees are often unexpected and come at the most inopportune times. If you're used to having the landlord make repairs, from the most minor to the costly, you're now on your own.
Repair Costs & Emergency Funds
Do you know what it costs to repair a leaky faucet, replace a broken furnace, or re-shingle a roof following a storm? If not, you're not alone. Most people don't think about these what-ifs until it's too late.
This is why having an emergency fund is critical. Ideally, you would have put enough in savings to cover unexpected emergencies while saving up for your mortgage down payment. If you don't have an emergency fund, begin saving now.
Lawn Care Costs
Lawn care is another hidden fee. Grass doesn't maintain itself, so you either have to cut it yourself or hire someone to do the dirty work for you. Hiring a professional can be costly over the course of one summer, but so can forking over a lump sum for a brand new lawn mower.
Keeping bugs at bay can even break the bank. Renewing a termite contract, for example, could cost several thousands of dollars. Most do come with a lifetime warranty, however, but it's a big chunk of change to pay shortly after purchasing your new home.
Exterior work on the home can cost you a few thousand dollars, so unless you bought the house in pristine condition, plan on eventually doing exterior work.
Diseased trees or those damaged by storms may have to be cut down and tree services can cost several hundred dollars.
Tax Costs
Taxes are inevitable and you've probably already considered taxes in your mortgage calculations, but the actual amount may make your jaw drop.
Since home taxes only come around once a year, they are often overlooked until it's too late. Getting a mortgage agreement that includes annual taxes in the monthly payment may help, although your monthly payment will be more than you had planned on.
Converting a House into a Home Costs
Shiny new stuff is expensive, but you need furniture to make your house feel like a home. You may even need new appliances, electronics, linens and basic knickknacks, all of which will be accumulated over a long period of time, but it's still money being spent on the home.
Take things slowly when designing your space. Buy one piece of furniture at a time instead of an entire suite and go easy on the unnecessary items. Use old towels, comforters and other linens that you enjoyed in your rental or last home, even if the colors don't coordinate.
Your Time Costs
Although not exactly a cost, the amount of time it takes to upkeep your home is surprising. Between cleaning, mowing the lawn, painting and upgrading and maintaining, you're sinking a lot of time into the place and time is money.
Ask yourself if you're truly prepared for home ownership before taking the plunge. Carefully calculate a realistic budget with "what if" scenarios and you'll be better prepared to handle those unexpected surprises.