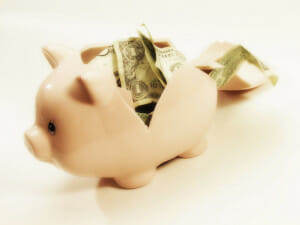 Income is a concern for a many, especially during these times. Between fixed income individuals and the unemployed, many are wondering how they can better prepare for their monthly income needs. Luckily, investment options are available. Monthly income investments will help you meet your goals.
 Monthly Dividend Stocks
This is the first I'm mentioning monthly dividend stocks.Without getting into dividend stock basics, monthly dividend stocks provide a monthly stream of income. Some are dividend ETFs, some are companies and others are REITs (Real Estate Investment Trusts).
AFT is an example an ETF (Exchange Traded Fund) that has an annual dividend yield of 6.42% which pays monthly dividends. NYSE: BTE is a Canadian energy company that pays monthly dividends and has a dividend yield of 5.63%, which is good news for people who want Canadian Dividend Stocks. BTE is traded in Canada under TSX: BTE. PGH is another energy company that currently yields about 7.55%.
For a more definitive list of monthly income investments, be sure to check out this monthly income investments list from Dividend.com.
Monthly Dividend Bond Funds
There are many bond funds available that pay monthly dividends. Some examples include:
LSIGX – Loomis Sayles Investment Grade Fund
BCOSX – Baird Core Plus Bond Fund
HYLD – AdvisorShares Peritus High Yield Fund
Some are corporate bonds, some are government bonds and others are municipal bonds. Bonds are generally considered safe investments, but that is not to be confused with risk-free. Remember, junk bonds do exist. Research your options carefully.
If you are looking for more monthly income bond funds, then TheStreet has an article that highlights the 10 Bond Fund ETFs they like now. Additionally, TheStreet has another article discussing another list of Bond Funds that provide monthly income. Finally, ETFDB has a list of some Bond ETFs that provide monthly dividends.
Buying Monthly Income Investments
Times are tough now for the unemployed and people on fixed income, but that needs to be used as motivation to increase your holdings of monthly income investments.. With some planning and research, I think that just about anyone can begin to increase their monthly income.
Set aside an amount of money that you can afford, and research stocks while that money builds. It might be tempting to spend that money, but abstain and remember it will be paying your bills indefinitely if managed properly.
Once you have achieved an adequate amount of money, invest in monthly income investments that you feel confident will serve you well. Read our other dividend articles to better understand how to select a good company, or an ETF that will offer diversification.
If you aren't in a financial pinch right now, then it might be a smart idea to begin building a monthly income portfolio so you have a back-up plan to pay your bills. All securities in this article were used as examples only and should not be interpreted as recommendations. Monthly income investments will take a while to build into a meaningful income, but it will be well worth the effort.