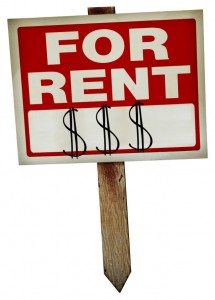 With the Olympics bringing an influx of visitors to the city in July, many Londoners will make extra money by renting out a spare room over the summer.
For the rest of us, it's a reminder that there are plenty of opportunities to let a spare room during sporting and cultural events, to help make the best financial use of our space.
Not all of us want to share our home with a stranger – so short lets can be a great compromise and prove highly lucrative. Renting a room during popular local events can help boost your household income and help towards your mortgage and bills.
In the UK there are tax benefits too (a furnished room can earn up to £4,250 (US $6,644) tax-free), so look into any subsidy that might be available in your area for you.
How To Rent Your Space
The first step is to investigate local events that bring in out-of-town visitors. There are many specialist websites that offer free accommodation listings for events (such as sporteventsrentmyhouse.com) so check in your location. Music festivals, literary and art fairs are also great opportunities to explore.
Once you've identified your event, it makes real sense to clear out the spare room or rooms, putting items into storage. Self storage units provide a flexible, easy and clean way to clear out the clutter for a short period of time and the potential rental income will far outweigh the self storage costs.
Before you start letting out your room, you may need to tell your mortgage company and home insurers. Also, make sure your home meets safety regulations – ideally with smoke alarms and a gas safety certificate.
Know Your Renters
Make sure the room you are renting out appeals to the right sort of paying guests. Take good photographs to help with marketing and have a clear idea of whom you want to share with.
Always ask for references – and check them. Once you've decided on the tenant, agree on key ground rules from the outset, covering other guests, access to rooms and tidiness. Request half the rent before the tenant arrives so that if things go wrong you have protection, and ask for the remainder on the last day of the rental period.
Information For Newcomers
It might be uncomfortable at first having guests that you don't know, but after a few experiences it will become normal. Often, people wonder why they hadn't done it sooner. By following these steps, and adjusting what you do based on your preferences and experience, renting your additional rooms will become a much more natural feeling process.
Don't be afraid to make mistakes, and learn lessons. You'll probably barely notice the majority of your tenants while they are there. If you are afraid of making a long term commitment to tenants, then this is the perfect way to learn how to rent out extra space without those long agreements.
Drew Davies writes for Big Yellow Self Storage in the UK. For more information on using storage to let out a room, check out their website.