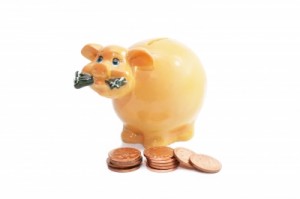 Update 06/04/2011:
I thought it might be nice to give an update on my Hubpages progress. To date, I've earned
$657
from this platform, so I can definitely vouch for its legitimacy. The best part is this is free money. It was completely free to sign up with Hubpages.
After the Google Panda update, I noticed that some of my traffic went down, this is probably because there are a lot of low-quality articles on there by people trying to make a quick buck. As long as you write quality content, there is no reason that you can't make money on Hubpages!
Earn Money Online
Earning money online is something that many people dream of. It can seem difficult, and sometimes impossible. We've all tried eBay, but the results are lackluster at best.
I've tried making money online a couple of times, but the results never seem to live up to the promises, or the company is trying to charge me money. Today, I'm going to provide you with a review of an online content platform called Hubpages, and they are free to use!
If you're unfamiliar with Hubpages, the basic idea is you signup for a Hubpages account, post well written articles, they place ads on that article and you make money. There is a bit more to the setup process, such as linking your Google Adsense account, but that is covered by them pretty well.
Hubpages Review:
Hubpages is a website that allows you to write articles, they will post Google Ads onto them and you make money from the Adsense Revenue. We wanted to test this platform out and here are the results:
Over the course of 9 months we posted about 50 Articles. We have just recently passed the one year mark, and we have earned a total of $88.44 in online money. Consider: the articles took very little time to write (barring maybe a small handful), the platform has a lot of great features, it was absolutely free, and this money will be earned as long as Google and Hubpages are around.
Hubpages was started by a former Microsoft executive so it has a good reputation backing it and there is no disputing the results. We are making money online, and we haven't touched it for about 3 – 4 months! Currently Hubpages is averaging between $25.00 – $35.00 a month, and we are quite pleased with it! If you have some extra time, or the desire to write and making money online then we highly suggest Hubpages as a great, viable option.
Pros:
Most Important: You retain all rights over your articles!
It's a great, user friendly platform
It's easy to setup
You get great traffic right away from search engines because Hubpages has a high PageRank
You get a lot of traffic from the Hubpages community as well
You can link Amazon and eBay Products to earn affiliate revenues
They have a very helpful community that can keep you motivated and give you tips for making money online.
Cons:
Money is slow to start trickling in at first, so writing the first couple of articles can seem like a thankless task. After you have some articles up and the search engines find them, then that is when the money starts coming in.
Update: In our first year, we earned about $90, after 2 years, we've earned a total of $657. That's a huge increase!
Earnings Potential:
Currently we earn about $30.00 a month in online money, but there are verified cases where people are earning $900.00 – $1,000.00 a month. In those cases, the authors typically have over 500 articles and write on a consistent basis. In addition they generally build link popularity outside of the Hubpages community. It isn't impossible but it will require a lot of work.