There are many reasons why people would claim for compensation. When an incident occurs within the workplace or upon public property, it can often be due to safety negligence.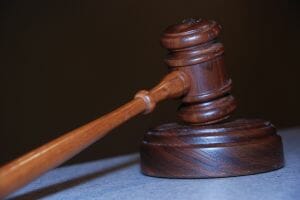 Filing for compensation can lead to the problem being assessed by those that own and manage the area, and more often than not, they are ordered by the court to ensure the correct measures are taken to ensure the accident does not happen again.
Compensation can also have monetary benefits, and those who claim should not feel badly about claiming the money they deserve. When the injury affects your employment, income, or ability to play with your kids, compensation is justified- even though it won't give back what you've lost.
Injury Lowering Income
If an injury leaves you unable to work and therefore lose money you otherwise would've earned, the law enables you to claim the money you are owed. If your injury requires expensive medical bills and long term aid, you are also able to claim that from those that wronged you.
UK Example
An example of this has been recently seen in the case of 56-year-old business man Mr Bright, who suffered a debilitating stroke following a case of whiplash. The customer service and contracts manager was unaware of the blood clot that formed as a result of a shunt in traffic that eventually left him without the use of his left arm, and with significant brain injury.
He has been granted a £2.43 million pay-out by the High Court, and the money is said to cover loss of earnings and a lifetime of medical costs and rehabilitation.
Compensation is not just for the likes of high earning people like Mr Bright though, as seen in a case based in America.
US Example
A garage door serviceman named Joshua Jaeger was attempting to form a quote for a broken garage door, when the equipment he was using broke and he fell 16 feet to the floor. After fracturing his femur, the High Court ordered Mr Jaeger to be paid $1.86 million for loss of earnings, $1.3 million for pain and suffering, and a further $1 million to cover medical and rehabilitation fees.
Trying to Get Back What Was Lost
Clearly it is within the rights of people who have suffered from no fault of their own to claim back that which they have lost. Monetary compensation can also be received for pain and suffering caused through the injury, and while no amount of money can make up for an unwanted and unfair change of lifestyle, it can sometimes ease the pain.
For more information about the monetary benefits of compensation claiming, and to learn about your rights, check out first4lawyers and the citizens advice bureau.