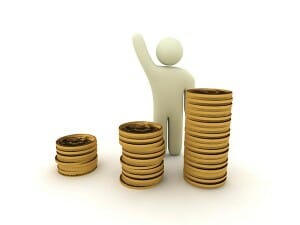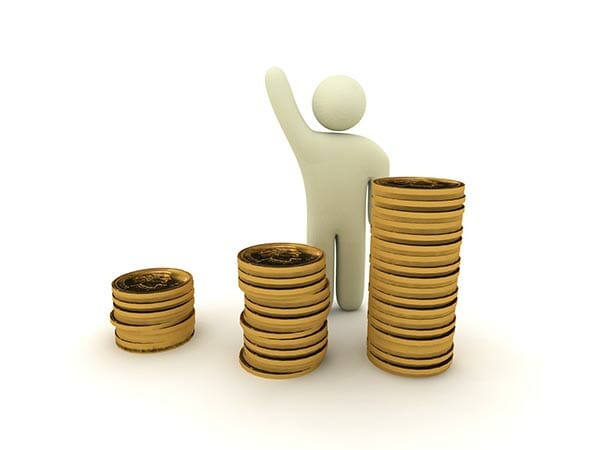 October is ending with a number of stocks that have ex-dividend dates within the next week. The list is largely dominated by Oil and Gas industries, but there are a few others present as well.
Below is a table of 35 stocks that have a dividend yield of 5% or more and have ex-dividend dates between now and November 1.
Wealth Artisan is reader-supported. When you purchase through links on our website, we may earn an affiliate commission. Thanks!
I'm also including links on each of the tickers to their charts so you can do any additional research. Please note, these are not buy recommendations, so it's important that you do your own research.
High Yield Dividend Stocks – Ex-Dividend Dates
| | | | | | | | |
| --- | --- | --- | --- | --- | --- | --- | --- |
| Symbol | Company Name | Div. Yield | Ann. Div. | Next Payout | Curr. Price | Ex. Div. Date | Pay Date |
| KMP | Kinder Morgan Energy Partners L.P. | 5.91% | 5.04 | 1.26 | 85.27 | 10/29/2012 | 11/14/2012 |
| CLMT | Calumet Specialty Products L.P. | 7.90% | 2.48 | 0.62 | 31.41 | 10/31/2012 | 11/14/2012 |
| GEL | Genesis Energy L.P. | 5.71% | 1.89 | 0.47 | 33.09 | 10/30/2012 | 11/14/2012 |
| LGCY | Legacy Reserves L.P. | 7.67% | 2.26 | 0.57 | 29.46 | 10/30/2012 | 11/14/2012 |
| TLP | Transmontaigne Partners L.P. | 7.05% | 2.56 | 0.64 | 36.33 | 10/29/2012 | 11/6/2012 |
| UTL | Unitil Corp | 5.13% | 1.38 | 0.35 | 26.92 | 10/30/2012 | 11/15/2012 |
| WPZ | Williams Partners L.P. | 6.02% | 3.23 | 0.81 | 53.66 | 10/31/2012 | 11/9/2012 |
| EPB | El Paso Partners Pipeline L.P. | 6.29% | 2.32 | 0.58 | 36.88 | 10/29/2012 | 11/14/2012 |
| VNR | Vanguard Natural Resouces, LLC. | 8.05% | 2.4 | 0.2 | 29.81 | 10/30/2012 | 11/14/2012 |
| BTE | Baytex Energy Corp | 5.68% | 2.64 | 0.22 | 46.51 | 10/29/2012 | 11/15/2012 |
| OHI | Omega HealthCare Investors Inc. | 7.49% | 1.76 | 0.44 | 23.51 | 10/29/2012 | 11/15/2012 |
| GMLP | Golar LNG Partners LP | 6.11% | 1.9 | 0.48 | 31.12 | 10/31/2012 | 11/15/2012 |
| CMLP | Crestwood Midstream Partners L.P. | 8.47% | 2.04 | 0.51 | 24.09 | 10/26/2012 | 11/9/2012 |
| NGL | NGL Energy Partners L.P. | 7.36% | 1.8 | 0.45 | 24.45 | 10/25/2012 | 11/14/2012 |
| FLY | Fly Leasing Ltd. | 6.56% | 0.88 | 0.22 | 13.42 | 10/26/2012 | 11/20/2012 |
| CQP | Cheniere Energy Partners L.P. | 7.62% | 1.7 | 0.43 | 22.3 | 10/30/2012 | 11/14/2012 |
| PSE | Pioneer Southwest Energy Partners L.P. | 8.10% | 2.08 | 0.52 | 25.67 | 10/31/2012 | 11/9/2012 |
| PSEC | Prospect Capital Corporation | 10.35% | 1.22 | 0.1 | 11.79 | 10/29/2012 | 11/22/2012 |
| CRT | Cross Timbers Royalty Trust Units | 8.12% | 2.23 | 0.19 | 27.45 | 10/29/2012 | 11/15/2012 |
| VOC | VOC Energy Trust | 11.65% | 1.84 | 0.46 | 15.79 | 10/26/2012 | 11/14/2012 |
| QRE | QR Energy LP | 9.54% | 1.95 | 0.49 | 20.43 | 10/25/2012 | 11/9/2012 |
| PBCT | People's United Financial | 5.23% | 0.64 | 0.16 | 12.23 | 10/30/2012 | 11/15/2012 |
| CPNO | Copano Energy | 7.20% | 2.3 | 0.58 | 31.95 | 10/29/2012 | 11/8/2012 |
| NRP | National Resource Partners L.P. | 10.19% | 2.2 | 0.55 | 21.59 | 11/1/2012 | 11/14/2012 |
| STON | Stonemor Partners L.P. | 9.95% | 2.36 | 0.59 | 23.73 | 10/31/2012 | 11/15/2012 |
| XTEX | Crosstex Energy LP | 8.11% | 1.32 | 1.32 | 16.28 | 10/30/2012 | 11/14/2012 |
| VALU | Value Line | 6.06% | 0.6 | 0.15 | 9.9 | 10/25/2012 | 11/8/2012 |
| MSB | Mesabi Trust | 15.37% | 4.52 | 1.13 | 29.4 | 10/26/2012 | 11/20/2012 |
| MTR | Mesa Royalty Trust Units Ben Int | 6.85% | 1.84 | 0.15 | 26.87 | 10/29/2012 | 1/31/2013 |
| PBT | Permian Basin Royalty Trust Units Ben. Int. | 6.33% | 0.9 | 0.08 | 14.22 | 10/29/2012 | 11/15/2012 |
| IRC | Inland Real Estate | 6.85% | 0.57 | 0.05 | 8.32 | 10/29/2012 | 11/19/2012 |
| LRE | LRR Energy L.P. | 9.97% | 1.91 | 1.91 | 19.15 | 10/26/2012 | 11/14/2012 |
| ROYT | Pacific Coast Oil Trust | 9.73% | 1.67 | 0.42 | 17.17 | 10/29/2012 | 11/14/2012 |
| MEMP | Memorial Production Partners LP | 9.71% | 1.98 | 0.5 | 20.4 | 10/30/2012 | 11/12/2012 |
| NDRO | Enduro Royalty Trust | 8.92% | 1.69 | 0.14 | 18.95 | 10/29/2012 | 11/15/2012 |