The year is about to close once again; 2012 is almost done, and 2013 is about to begin, promising a clean slate and a chance for you to start fresh.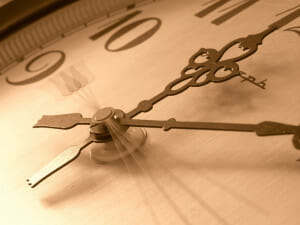 How was 2012 for you, as a whole?
It is important to look back, reflect on the last twelve months, and see where you succeeded, what goals you were able to meet, how much you achieved, and difficulties you surpassed.
At the same time, you also need to take time to reflect on where you failed, mistakes you made, and how you can correct them as you usher in the New Year.
Planning 2013
How can you start 2013 right?
For a lot of people, the best way to start 2013 would be simply to take some time off for themselves, to take a breather from the daily schedules and hectic tasks, and go back to the things and the people who really matter in life.
A refocusing of priorities, a clearer perspective, and a defining of one's purpose in life could be the best present you can give yourself as the New Year starts.
Steps to make 2013 better than 2012:
Here are some ways you can get 2013 started on the right foot:
Reorganize for 2013
Take a whole day to reorganize. Documents, computer files, clothes, shoes, bills, and other stuff can pile up throughout the year, creating a cluttered environment.
A messy area can add to your mental stress; devote some time to clearing away things you don't need anymore.
Rejuvenate in 2013
Rejuvenate your soul. Your physical needs are important, but the spiritual health and well-being of a person is an important aspect that is often neglected.
Start the year right by getting in touch with your spiritual core, whether this be reading the Bible, attending church, or just taking some time with God  and commune with your thoughts & prayers.
For me, this means spending more time in the Bible, in prayer and helping others. For those who haven't, I encourage you to seek God.
We spend so much time trying to achieve self-fulfillment and it fails. Televisions and cars don't fill the void that not knowing God leaves behind.
Make it a habit the rest of 2013 to refresh and feed your soul and spirit as much as you do your body; you will be a more positive and fulfilled person for it.
Reconnect in 2013
Reconnect with friends or family. If you have gotten too busy with work this year, it's time to spend more time with your loved ones in 2013.
Call family members who live faraway; visit them if possible. Reconnect with your friends from school or better yet, contact a teacher from years ago who made a difference in your life and tell them you appreciate them.
Pass positivity to the people around you, and you will be surprised just how genuinely happy this simple exercise can make you feel. Let people who have changed your life know they are appreciated.
Re-experience life in 2013
Switch up your routines. Monotony has a way of creeping into our daily lives in an almost unnoticeable way. This can lead to boredom and a loss of purpose.
If you rotate two or three restaurants, go on a food adventure around your neighborhood or city and try new places to eat; you will learn a lot about different cultures, and perhaps see a different side of your own locality you have never experienced before.
If you are a fitness club member, try new fitness programs or workout routines; instead of looking at your workout time as a chore to complete in 2013, it could become an exciting thing you look forward to again just like when you first started.