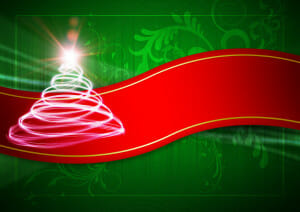 It's Friday, and Christmas is this Sunday – I can't believe how quickly it arrived! This will be our second Christmas on the Wealth Artisan, and I have to say that I'm truly thankful to have this website and you as a reader.
I love being able to help people, and I love knowing that on a daily basis, 24 hours each day, my articles and information are accessible for free to help people.
Writing for the Wealth Artisan is something that I genuinely enjoy. While I may not be able to quantify the number of people, if I've helped only one person on this Earth, then the nearly 2 years of writing articles was completely worth it.
I hope, even in some small way, that your Christmas might be happier, safer, or more relaxing because of something you've read on WealthArtisan.com. We've covered so many different topics and the breadth of the content has expanded to include more information about personal finance, businesses and entrepreneurship.
Your Opinion Counts!
If there is anything that you feel Wealth Artisan is missing, or something you would like to see more/less of, then let me know in the comments. I'm always trying to find ways to improve things so your ideas are welcome. I know it is a bit more difficult to leave comments now because of the new commenting system, but this has also weeded out over 98% of the spam comments I was receiving.
This has made the comments I do receive a lot more useful to you, and prevents real comments from getting swept away in my mass delete of spammy comments (I couldn't read through 3,000+ spam comments to find the real ones).
Merry Christmas
From my family to yours, I hope you have a very safe, blessed, enjoyable, relaxing, memorable, and Merry Christmas. Even if there aren't as many presents under the tree because of the finances, try to think of the reasons there are to be thankful. Merry Christmas!
Merry Christmas Kitten Video
Now, I leave you with an adorable Christmas video featuring a cute kitten!