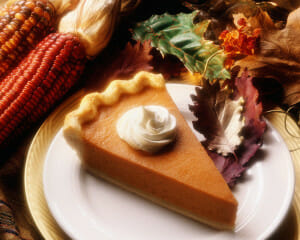 Sorry for the belated well wishings, but I post on Monday, Wednesday, and Fridays and I try to not deviate. I hope you had a very happy and safe Thanksgiving.
Today, many people will be shopping, fighting, mobbing, or any combination of the above, but I hope it is a safe experience for all involved. Black Friday definitely isn't my "holiday."
I enjoyed my Thanksgiving very much and it's nice to reflect on the things I'm thankful for. This year, like many of the recent years may have been some of the hardest for people, but I firmly believe that everyone has at least one reason to be thankful.
Why I'm Thankful
I'm thankful for this website, the people that visit it, and the fact that I get to post articles about topics I enjoy. I'm thankful that I can help people with their financial troubles. This site is over 1.5 years old and getting older.
I'm thankful for my family, and I'm thankful for my salvation. Getting down to the basics, I'm thankful for:
Being Alive
My Family
My Health
My Home
My Vehicle
Being More Basic
Often, I like to preach about being more basic in your life. I prefer simplicity over complexity where possible. It is possible to be happy with the simpler things, but it often requires you to be content with what you have rather than longing for what your neighbor has.
I hope this Christmas season, you can be thankful for the basic things, be optimistic about the future, and enjoy the blessings that are immediately, and readily available right in front of you.
Have a very happy and safe Black Friday, and we'll be back to our usual programming on Monday! Have a great weekend.