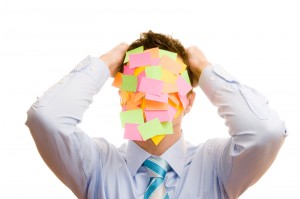 Welcome to the New Year! I don't believe too much in the hype of new years resolutions, as people don't tend to change overnight. I believe most people are the same today as they were on December 31st, but that doesn't mean changes can't happen.
You'll probably read a lot of ideas over the next few weeks, and many of them will be the same. So, the purpose of this article is to provide different ideas from what you'll read elsewhere. I hope some of these ideas help you achieve your goals, or think of some you might have not thought of.
One of the harder aspects of New Year resolutions is that people make their goals too big to achieve. In this article, I'm going to provide some ideas that should be simple to implement, and help you reach your goals.
1. Sincere: Spend More Time with God
This year, if you want to make a commitment to spend more time with God, do it differently. Spend less time seeking out studies by other people and spend more time in the Bible itself.
While I believe it is important to read the bible in full, I don't believe it is good to do marathons. Read small portions, think about them, and write about insights you've received from the reading. There are many reading plans out there, and YouVersion provides one of the easiest to use websites for free. They also have apps for basically every mobile device!
Another important thing to do is try to understand the culture back then. You get so much more information when you understand the culture better. There is a huge significance to the women seeing and reporting the stone on the tomb being rolled back as opposed to men, and understanding the culture of those times will reveal these things.
I have no problems with bible study books, but I believe it is important to establish the opinions and beliefs you attain from reading and understanding before reading someone else's opinions and interpretations.
2. Sincere: Be a Better Spouse
This one is so broad, that I can't begin to explain specific things other than figure out where you are deficient, keep those deficiencies at the front of your mind, and try your best to do things differently. Even if your marriage is going perfectly, there is always room for improvement.
The only blanket statements I can really make about this one is to spend more time together, talk more often, and be sincere to one another. Make sure the time and conversation is about real, quality topics, and not just the weather.
3. Practical: Eat Less Meat
I love meat, but we eat way too much and it is expensive. I'm not saying to cut it out entirely, but we could easily cut our meat portions in half and still enjoy it.
Fill up the newly freed plate real-estate with vegetables, rice, or salad. This will be cheaper, and healthier. You have the potential of hitting your financial and health goals at the same time!
Implementation should be easy, by simply cutting the piece of meat in half. Two chicken breasts will now feed 4 people. You can also use a scale if you want to start controlling portions more methodically. I'm not a dietitian by any stretch of the imagination, but I've heard enough experts state that we eat too much meat.
4. Practical: Keep an Agenda
Time management is a huge problem for most people. The strange thing about it, is most people don't know it is a time management problem! Most people wish they had more time. Rather than wishing for the symptom of a larger problem to be cured, fix the problem.
Purchase an agenda, or use Google Calendar to keep an agenda, and plan your time better. Stick to the agenda, and the times you've assigned sternly. This means stopping once your time is up. You might not complete everything, but eventually, you'll learn to get things done in the allotted times.
It might be worthwhile to use the Pomodoro technique, which means you set a timer that counts down (usually 25 minutes), and once time is up, you take a short break. Read The Pomodoro Technique for a more in-depth description.
5. Professional: Dress Like an Adult
Do you ever see those men and women walking with their kids, and they look like they share each other's clothing? Is that you? Sometimes, you need to make the realization that a time in your life is gone, and move forward into the next stage.
This isn't to say that you should rid yourself of your youth, but you also shouldn't be showing up to business meetings with jeans that look like they've been mowed over, unless you're the big shot visionary that can get away with that kind of stuff.
Let the kids have their Aeropostale and Abercrombie. Adults can be fashionable too, and you don't need to pick up the latest teen magazine to do it either!
6. Strange: Giveaway Video Game Consoles
Not only are they massive time vampires, but they also cost a lot of money. If you want to make real changes in your life, then getting your time back will be a huge step in the right direction.
Find some less fortunate children, and let them enjoy the game consoles. The great thing about this resolution is that it is easy to accomplish (if you overcome your desires), you can make someone else happy because of it, and you'll have immediate results because of the increase in available time.
This may be a very unorthodox resolution, but it might also be the most effective thing you do all year.
There you have some different resolutions that you probably won't find anywhere else. I hope some of these might have been useful for you. Let me know in the comments!
Photo by: Bizior